Cinderella Show – 1.22 – Le Groupie, gli amori trasgressivi e tanto Rock 'n' Roll
Nella puntata di oggi le protagoniste sono loro..le Groupie, muse moderne e simbolo del femminismo. Sono ragazze con una forte passione che decide quale stile di vita condurre, consapevole di aver fatto una scelta che può rivelarsi rischiosa e che non tutti possono condividere, ma con una volontà e indipendenza più forte della paura di giudizi e critiche. Lo stile di vita "Sex, drugs & Rock 'n' Roll" è sfrenato e libero da qualsiasi imposizione sociale e legato ad un clima di forte rivoluzione e cambiamento. Anche le donne acquisiscono un ruolo fondamentale in questo particolare periodo storico, e le groupie possono essere considerate come un esempio di femminismo, anche se molti sostengono il contrario. Queste donne sono delle muse ispiratrici e hanno avuto un'influenza determinante sulla vita delle rockstar e, molto spesso, le loro relazioni amorose diventavano così profonde e turbolente da segnare il destino di un'intera band.
Cinderella's Show del 12/06/2020 –
Le Groupie, gli amori trasgressivi e tanto Rock 'n' Roll
SIGLA: The Sonics – Cinderella
MUSICAL BED: 10 CC – I'm not in love
Mötley Crüe – Girls, girls, girls
Joan Jett and the Blackhearts – I hate myself for loving you
Tom Petty and The Heartbreakers – American girl
Frank Zappa – Crew Slut
Black Rebel Motorcycle Club – Spread your love
Joe Cocker – She came in through the bathroom window
Led Zeppelin – Living loving maid (She's just a woman)
AC/DC – Whole lotta Rosie
Kiss – Plaster Caster
Pink Floyd – Summer of '68
Rolling Stones – Star star
Iggy Pop – Look away
David Bowie – Lady grinning soul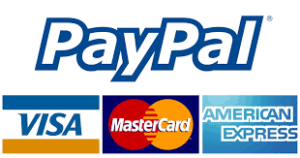 Sostieni RadioSonar - Alza il Volume.
Tramite questo comodo form potete sostenere le attività dell'associazione con il sistema digitale di PayPal.
oppure potete effettuare donazioni o tesserarvi effettuando un versamento sul nostro conto corrente presso Banca Etica
Dopo aver fatto il versamento scrivete una mail a radiosonar@gmail.com in cui inserite Nome, Cognome, Indirizzo, Cellulare, Codice Fiscale e indirizzo di posta elettronica ed allegate copia del pagamento. La tessera O altro materiale informativo e/o promozionale verrà spedito tutto immediatamente via posta ordinaria.