Cinderella's Show 2.04 – The Dark Side of Fairytales
"C'era una volta una principessa che venne salvata da un principe", "E vissero felici e contenti"..
Con queste parole le nostre orecchie di bambini venivano accarezzate e accompagnate verso il sonno la sera, o intrattenute davanti ad un colorato e romantico cartone animato il cui finale non poteva che rasserenarci e farci sognare. Ma nella puntata di oggi il leitmotif non è proprio il lieto fine delle favole, infatti quello che non tutti sanno è che tante delle fiabe più famose che ci sono state raccontate traggono spunto da storie narrate da centinaia di anni, che non finiscono proprio così bene, anzi: hanno una genesi oscura, da fare concorrenza ai più raccapriccianti film horror. E non solo, vere o no, girano molte voci inquietanti sulla famosa casa di produzione Disney, nonché storie di artisti diventati famosi grazie allo zio Walt e finiti non proprio bene per aver scelto altre strade. Tutto questo è stato affrontato in maniera un po' "oppositiva" al The Cinderella's Show!!
The Cinderella's Show del 30/10/2020 – The Dark Side of Fairytales
Sigla: The Sonics – Cinderella
Musical Bed:
ABBA – Dancing Queen
Frank Sinatra – Fly me to the moon
Cenerentola – La canzone dei topini
Cenerentola – I sogni son desideri
Gli aristogatti – Alleluja, tutti jazzisti!
Loredana Bertè ft. Boombadash – Non ti dico no
Jefferson Airplane – White Rabbit
Mark Ronson ft. Miley Cirus – Nothing breaks like a heart
Edoardo Bennato – Il gatto e la volpe
Birthday Girls – Little dreamer
The Romantics – What I like about you
Billy Idol – Rebel Yell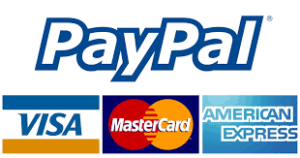 Sostieni RadioSonar - Alza il Volume.
Tramite questo comodo form potete sostenere le attività dell'associazione con il sistema digitale di PayPal.
oppure potete effettuare donazioni o tesserarvi effettuando un versamento sul nostro conto corrente presso Banca Etica
Dopo aver fatto il versamento scrivete una mail a radiosonar@gmail.com in cui inserite Nome, Cognome, Indirizzo, Cellulare, Codice Fiscale e indirizzo di posta elettronica ed allegate copia del pagamento. La tessera O altro materiale informativo e/o promozionale verrà spedito tutto immediatamente via posta ordinaria.