Cinderella's Show 2.07 – Cinderella on the road
C'è una musica che da sempre accompagna il viaggio, ed è una musica che predilige il movimento in orizzontale.
Le chiamano road songs e sono canzoni che evocano il movimento, richiamano alla mente grandi spazi, raccontano di avventure, incontri, addii, amori di lontananza. Tutte circostanze di cui il viaggio si arricchisce, perché lo motivano, lo rendono indispensabile, lo giustificano.
Citare tutte queste canzoni sarebbe un'impresa titanica
Ma a voler assecondare almeno per un poco il sottile piacere del citazionismo, mi vengono in mente classici senza tempo come Born To Run di Bruce Springsteen, Born To Be Wild degli Steppenwolf, Running On Empty di Jackson Browne, On The Road Again dei Canned Heat, Highway To Hell degli Ac/Dc. E qui mi fermo, altrimenti potrei continuare all'infinito!
The Cinderella's Show del 20/11/2020 – Cinderella on the road
Sigla:
The Sonics – Cinderella
Musical Bed:
John Denver – Take me home (country roads)
Daft Punk – Around the World
Elton John – Rocket Man
Fiorella Mannoia – Messico e Nuvole
Litfiba – Lacio Drom
Buena Vista Social Club – Chan Chan
Steppen Wolf – Born to be Wild
Irene Grandi – Prima di partire per un lungo Viaggio
David Gray – Sail Away
Red Hot Chili Peppers – Road Trippin'
Eagles – Hotel California
Johnny Cash – Further up on the Road
Wilson Pickett – Mustang Sally
Fever Ray – Keep the streets empty for me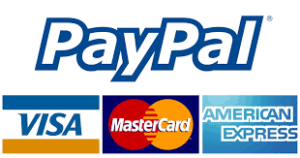 Sostieni RadioSonar - Alza il Volume.
Tramite questo comodo form potete sostenere le attività dell'associazione con il sistema digitale di PayPal.
oppure potete effettuare donazioni o tesserarvi effettuando un versamento sul nostro conto corrente presso Banca Etica
Dopo aver fatto il versamento scrivete una mail a radiosonar@gmail.com in cui inserite Nome, Cognome, Indirizzo, Cellulare, Codice Fiscale e indirizzo di posta elettronica ed allegate copia del pagamento. La tessera O altro materiale informativo e/o promozionale verrà spedito tutto immediatamente via posta ordinaria.