Cinderella's Show 2.08 – I Depeche Mode
Le monografie di Cinderella: I Depeche Mode
Nessun gruppo più dei Depeche Mode ha saputo coniugare successo di pubblico e vendite, plauso critico, ampiezza stilistica, legittime pretese di artisticità e influenza nella musica elettronica (e rock) e non solo, oltre che più lateralmente in tutta la pop culture in senso più ampio. Inizialmente fautori di un frivolo synth pop discotecaro e disimpegnato profondamente radicato negli anni '80, in decenni di carriera hanno attraversato diversi generi e trend arrivando ad una contemporaneità che li vede ultimi alfieri di un'arena-rock in via d'estinzione accanto a pochissimi altri nomi.
I Depeche Mode hanno rappresentato l'ideale anello di congiunzione tra le patine new romantic di gruppi coevi come Duran Duran e Spandau Ballet e l'oscurità strisciante di Cure, Joy Division e compagnia dark.
Dance, goth, pop rock, new wave, electro blues, gospel, r&b, industrial, kraut: nell'ampissima palette stilistica abbracciata dai DM nel loro arco ogni metamorfosi è stata il coerente tassello di un mosaico progressivo, che dalla plasticosa spensieratezza delle primissime club hits ha attraversato spleen dark e anthem pop, abissi di droga e catartiche redenzioni, fino ad un'attuale pre-pensione ben più che dignitosa, anche rispetto a tanti colleghi più o meno coetanei.
The Cinderella's Show del 27/11/2020 – I Depeche Mode
The Sonics – Cinderella
Musical Bed:
Sigla Drive In – Saxofono for Me
Depeche Mode – Stripped
Depeche Mode – Strangelove
Depeche Mode – Master and Servant
Depeche Mode – Everything Counts
Depeche Mode – Dream On
Depeche Mode – Personal Jesus
Depeche Mode – Just can't get enough Shana Falana – Stripped
Bat for Lashes – Strangelove
Depeche Mode – Sister of Night
Depeche Mode – In your room
Depeche Mode – Freelove
Depeche Mode – It's no good
Depeche Mode – Wrong
Depeche Mode – I Feel You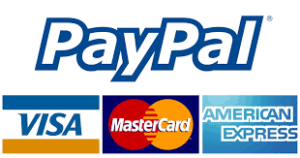 Sostieni RadioSonar - Alza il Volume.
Tramite questo comodo form potete sostenere le attività dell'associazione con il sistema digitale di PayPal.
oppure potete effettuare donazioni o tesserarvi effettuando un versamento sul nostro conto corrente presso Banca Etica
Dopo aver fatto il versamento scrivete una mail a radiosonar@gmail.com in cui inserite Nome, Cognome, Indirizzo, Cellulare, Codice Fiscale e indirizzo di posta elettronica ed allegate copia del pagamento. La tessera O altro materiale informativo e/o promozionale verrà spedito tutto immediatamente via posta ordinaria.