Cinderella's Show 2.09 – Note di Ordinaria Distopia Vol. 2
Nella puntata di oggi si è dato ancora spazio alla Distopia…
Un luogo cattivo, un brutto posto, il contrario dell'utopia, che è invece il non luogo dove tutto e possibile, un obiettivo tanto bello quanto inaccessibile. Nella distopia per contrasto e per polemica contro la realtà, il futuro sembra invece tanto concreto quanto disperato.
I romanzi, la musica e i film distopìci, e in questa puntata ne è stata citata solo una piccolissima parte, sono caratterizzati da narrazioni dove ipotetiche società o un ipotetico mondo sono portate al loro limite estremo di negatività.
Pertanto la distopìa descrive pericoli percepiti nella società attuale ma collocati in un contesto lontano nel tempo e nello spazio.
In che modo si potranno evitare simili scenari?….
The Cinderella's Show del 04/12/2020 – Note di Ordinaria Distopia Vol. 2
Sigla: The Sonics- Cinderella
Musical Bed:
Sigla Drive In – Saxofono per me
Buck Owens – Buckaroo
Audiomachines- When it all falls down
M83 – Train to Pluton
Giorgio Moroder – Machines
Frank Sinatra – Beyond The Sea
The Killers – Human
Blade Runner Soundtrack – End Titles
Junior Wells – Hoodoo Man Blues
Tina Turner – We don't need another hero
Bonnie Tyler – Here she comes
Melancholia – Alone
30 Seconds to Mars
Grimes- 4AEM
Bob Marley – Three little birds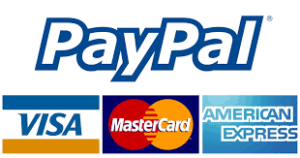 Sostieni RadioSonar - Alza il Volume.
Tramite questo comodo form potete sostenere le attività dell'associazione con il sistema digitale di PayPal.
oppure potete effettuare donazioni o tesserarvi effettuando un versamento sul nostro conto corrente presso Banca Etica
Dopo aver fatto il versamento scrivete una mail a radiosonar@gmail.com in cui inserite Nome, Cognome, Indirizzo, Cellulare, Codice Fiscale e indirizzo di posta elettronica ed allegate copia del pagamento. La tessera O altro materiale informativo e/o promozionale verrà spedito tutto immediatamente via posta ordinaria.