Cinderella's Show 2.10 – Cercasi Nella disperatamente
Nella puntata di oggi abbiamo preso la macchina del tempo e siamo andati a sbirciare negli anni del "Nuovo Romanticismo"..sì, proprio loro, gli anni'80!
Gli Eighties furono anni caratterizzati da stabilità economica, benessere e spensieratezza. Musicalmente da nuove tendenze, sia di musica "impegnata" (erede degli anni '70) che neo-romantica, frutto di quella "leggerezza" che soprattutto tra i giovani stava prendendo largo. Chi era ragazzo/a  allora ricorda bene questa dicotomia, tra due stili di vita in cui la musica era un fattore determinante di appartenenza: da una parte chi ascoltava autori rock e punk, rivendicando la propria natura "intellettuale" e ribelle, dall'altra la nascita di una generazione più legata a tematiche "soft" e ai nuovi gruppi pop che da lì a poco si sarebbero imposti sulla scena: i Duran Duran di Simon Le Bon e gli Spandau Ballet di Tony Hadley.
Un Big Bang di creatività che vide la nascita di centinaia di stelle (alcune meteore) tutte dedite a nuove ricerche musicali: new wave, punk, post-punk, dance, elettronica. Un punto che diede origine ad una moltitudine di stili…
The Cinderella's Show del 11/12/2020 – Cercasi Nella disperatamente
Sigla: The Sonics – Cinderella
Musical Bed:
Gazebo- I like Chopin
Nu Shooz – I can't wait
Bruce Springsteen- Hungry Heart
Bandolero – Paris Latino
Man at Work – Down Under
Kajagoogoo – Too Shy
Miami Sound Machine Conga
Cindy Lauper – I drove all night
Duran Duran – The Wild Boys
Spandau Ballet – Gold
Madonna- Into the Groove
Prince – Kiss
Eurythmics – Sweet Dreams
Joan Jett & The Blackhearts – I love Rock'n' Roll
Kim Carnes – Bette Davis Eyes
Mike Oldfield ft. Maggie Relly – Moonlight Shadow
Falco – Rock me Amadeus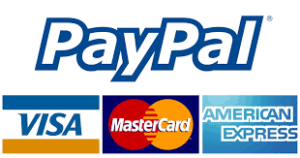 Sostieni RadioSonar - Alza il Volume.
Tramite questo comodo form potete sostenere le attività dell'associazione con il sistema digitale di PayPal.
oppure potete effettuare donazioni o tesserarvi effettuando un versamento sul nostro conto corrente presso Banca Etica
Dopo aver fatto il versamento scrivete una mail a radiosonar@gmail.com in cui inserite Nome, Cognome, Indirizzo, Cellulare, Codice Fiscale e indirizzo di posta elettronica ed allegate copia del pagamento. La tessera O altro materiale informativo e/o promozionale verrà spedito tutto immediatamente via posta ordinaria.