ROCKMANIA 2.16 – ALMOST FAMOUS
IL FILM DI CAMERON CROWE CON UNA FANTASTICA COLONNA SONORA
Nel 2001 usciva il film "Almost Famous" (in Italia col titolo "Quasi Famosi") dove il regista Cameron Crowe racconta la sua storia di giovanissimo giornalista per le riviste Rock Creem e Rolling Stone. Partendo da San Diego, California, il quindicenne William Miller (nome fittizio usato per rappresentare Crowe) inizia un fantastico viaggio nella musica Rock degli anni '70. Dopo aver scoperto i gruppi più importanti grazie all'aiuto della sorella maggiore, William inizia a scrivere articoli per i magazines musicali specializzati fino a che la rivista Rolling Stone gli da l'incarico di documentare il tour della band Stillwater (altro nome fittizio) seguendo le varie tappe dei loro concerti ed intervistando i musicisti. E' così che conosce anche la coetanea Penny Lane e le sue amiche groupies al seguito della band.
01 Tuxpada – I'm a Boomer (sigla)
02 Simon & Garfunkel – America
03 The Who – Sparks
04 Yes – I've Seen All Good People
05 Stillwater – Fever Dog
06 The Beach Boys – Feel Flows
07 Rod Stewart – Every Picture Tells A Story
08 The Allman Brothers Band – One Way Out
09 Stillwater – Love Thing
10 Lynyrd Skynyrd – Simple Man
11 Led Zeppelin – Misty Mountain Hop
12 Elton John – Tiny Dancer
13 Tuxpada – I'm a Boomer (sigla)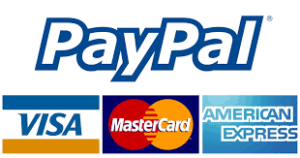 Sostieni RadioSonar - Alza il Volume.
Tramite questo comodo form potete sostenere le attività dell'associazione con il sistema digitale di PayPal.
oppure potete effettuare donazioni o tesserarvi effettuando un versamento sul nostro conto corrente presso Banca Etica
Dopo aver fatto il versamento scrivete una mail a radiosonar@gmail.com in cui inserite Nome, Cognome, Indirizzo, Cellulare, Codice Fiscale e indirizzo di posta elettronica ed allegate copia del pagamento. La tessera O altro materiale informativo e/o promozionale verrà spedito tutto immediatamente via posta ordinaria.