Original Street Grooves 5.12 – Season's Greetings
Si arriva al termine di questo anno complicato nel quale nonostante tutto il buon Hip-Hop non è mai mancato.
E nell'ultima puntata della stagione arrivano puntuali i saluti degli artisti che nell'arco dell'anno sono passati in qualche modo per Original Street Grooves e Radiosonar: Danno, Ice One, Amir Issaa, Chicano, Mr. Thief ed Asia Argento lasciano un pensiero e scelgono il loro pezzo del 2020! A corredo, una selezione di cose fresche per concludere la carrellata di nuove uscite. Serve altro?
Original Street Grooves del 22/12/2020 – Season's Greetings
Gang Starr – Glowing Mic
Cousin Feo & Lord Juco – Bombs In The Bombonera (by Chicano)
AZ – Different
Nas – Spicy (by Mr. Thief)
Busta Rhymes ft. Q-Tip – Don't Go
38 Spesh – 2 Forks
Cambatta – 33
The Cornell West Theory – 12 O'Clock Rock (by Danno)
Cut Beetlez ft. El The Sensei – Jump Outta Speakers
Preservation ft. AG – Children Of Never
Cult Of The Damned – Civilized (by Ice One)
Billy Danze ft. Cormega – Worship The Ground
Jorun Bombay & Phill Most Chill – Stay Back
Westside Gunn ft. Armani Caesar – Lil Cease (by Asia Argento)
Showbiz & AG – Next Level (by Amir Issaa)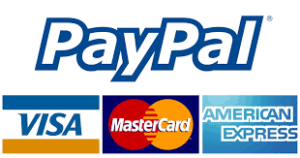 Sostieni RadioSonar - Alza il Volume.
Tramite questo comodo form potete sostenere le attività dell'associazione con il sistema digitale di PayPal.
oppure potete effettuare donazioni o tesserarvi effettuando un versamento sul nostro conto corrente presso Banca Etica
Dopo aver fatto il versamento scrivete una mail a radiosonar@gmail.com in cui inserite Nome, Cognome, Indirizzo, Cellulare, Codice Fiscale e indirizzo di posta elettronica ed allegate copia del pagamento. La tessera O altro materiale informativo e/o promozionale verrà spedito tutto immediatamente via posta ordinaria.