Rnr Can Never Die 3.08 – Intervista Luigi Bonanni
INTERVISTA A LUIGI BONANNI DEI GARCON FATAL
Una lunga interessante chiacchierata con Luigi Bonanni parlando degli albori del punk a Roma, la Centocelle City Rockers e la trasferta di Bologna per l'evento The Clash fino all'esperienza live con Captain Sensible dei Damned durante il festival rock italiano del 1980 al cinema Espero di Roma, il punk a Londra e la carriera nei Garcon Fatal.
Rnr Can Never Die del 23/11/2020 – Intervista Luigi Bonanni
01 GARCON FATAL simboli
02 GARCON FATAL the snake
03 THE CLASH white riot
04 THE DAMNED new rose
05 GARCON FATAL senza meta
06 GARCON FATAL fox on the run
07 SEX PISTOLS anarchy in the UK
08 GARCON FATAL baba o'riley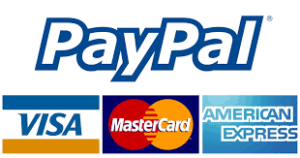 Sostieni RadioSonar - Alza il Volume.
Tramite questo comodo form potete sostenere le attività dell'associazione con il sistema digitale di PayPal.
oppure potete effettuare donazioni o tesserarvi effettuando un versamento sul nostro conto corrente presso Banca Etica
Dopo aver fatto il versamento scrivete una mail a radiosonar@gmail.com in cui inserite Nome, Cognome, Indirizzo, Cellulare, Codice Fiscale e indirizzo di posta elettronica ed allegate copia del pagamento. La tessera O altro materiale informativo e/o promozionale verrà spedito tutto immediatamente via posta ordinaria.