ROCKMANIA 1.28 – DAVID BOWIE / THE BERLIN YEARS
BOWIE ED IGGY POP NEL LORO PERIODO BERLINESE
Affascinato dal Kraut-Rock tedesco (Can, Kraftwerk, Neu!), nel 1976 David Bowie si trasferì a Berlino Ovest portando con se l'amico Iggy Pop. I due divisero un appartamento ad Hauptstrasse, 155 nel quartiere di Schöneberg, fino al 1977. In questo periodo videro la luce gli album di David Bowie "Low" ed "Heroes" e quello di Iggy Pop "Lust for Life". Erano gli anni del Punk ma i due produssero dei dischi di altissimo livello senza seguire le mode del momento, grazie anche all'apporto di Brian Eno e del produttore Tony Visconti.
In questi anni berlinesi scaturirono anche alcune idee che andarono poi nei brani del successivo album di Bowie "Lodger" che fu però registrato in Svizzera.
Rockmania del 01/06/2020 – DAVID BOWIE / THE BERLIN YEARS
01 Tuxpada – I'm a Boomer (sigla)
02 The Stooges – Search and Destroy
03 Iggy Pop – China Girl
04 David Bowie – Breaking Glass
05 Kraftwerk – Geigerzähler/Geiger Counter
06 Iggy Pop – The Passenger
07 Neu! – Hero
08 David Bowie – The Beauty and the Beast 
09 David Bowie – Heroes 
10 David Bowie – Look Back in Anger
11 The Strokes – Last Night
12 Hugo Morales – Afrodite
13 Jack White – Love is Blindness
14 Tuxpada – I'm a Boomer (sigla)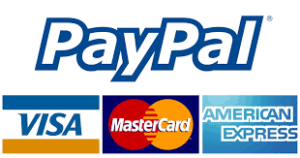 Sostieni RadioSonar - Alza il Volume.
Tramite questo comodo form potete sostenere le attività dell'associazione con il sistema digitale di PayPal.
oppure potete effettuare donazioni o tesserarvi effettuando un versamento sul nostro conto corrente presso Banca Etica
Dopo aver fatto il versamento scrivete una mail a radiosonar@gmail.com in cui inserite Nome, Cognome, Indirizzo, Cellulare, Codice Fiscale e indirizzo di posta elettronica ed allegate copia del pagamento. La tessera O altro materiale informativo e/o promozionale verrà spedito tutto immediatamente via posta ordinaria.