ROCKMANIA 1.31 – BEAT4TET LIVE
IN COLLEGAMENTO IN ESTERNA DALLA TERRAZZA DEL QUID ROMA, IN OCCASIONE DEL CONCERTO DEI BEAT4TET
Serata di riapertura del QUID Live in diretta su Radiosonar.net all'interno dello speciale del programma RockMania Live. Abbiamo intervistato la band romana Beat4tet formata da Beatrice Gatto alla voce, Federico Buccini alle tastiere e cajon e Guglielmo Molino al basso. Il gruppo si é poi esibito sul palco della terrazza del Quid proponendo il suo repertorio pop-jazz cantato sia in italiano che in inglese mescolando brani originali e cover songs.
PLAYLIST ROCKMANIA 16-07-2020 – BEAT4TET LIVE
1. TuxPaDa – I'm a Boomer (sigla)
2. Beat4tet – Free
3. Beat4tet – Rinascerò
4. Beat4tet – I Can't Help It
5. Beat4tet – Non Mi Importa
6. Beat4tet – Just the Two of Us
7. Beat4tet – Quello Che Dai
8. Beat4tet – Forgette Regrette
9. Beat4tet – Immagine di Me
10. TuxPaDa – I'm a Boomer (sigla)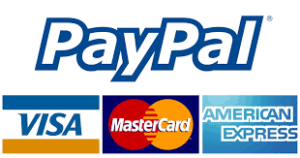 Sostieni RadioSonar - Alza il Volume.
Tramite questo comodo form potete sostenere le attività dell'associazione con il sistema digitale di PayPal.
oppure potete effettuare donazioni o tesserarvi effettuando un versamento sul nostro conto corrente presso Banca Etica
Dopo aver fatto il versamento scrivete una mail a radiosonar@gmail.com in cui inserite Nome, Cognome, Indirizzo, Cellulare, Codice Fiscale e indirizzo di posta elettronica ed allegate copia del pagamento. La tessera O altro materiale informativo e/o promozionale verrà spedito tutto immediatamente via posta ordinaria.