ROCKMANIA 1.30 – THE SPIRIT OF RADIO
LA RADIO CHE AMIAMO E CHE CONTINUA A TENERCI COMPAGNIA
In quest'ultima puntata pre pausa estiva RockMania fa omaggio alla radio ed al suo magico potere di essere una voce amica che entra nelle case facendoci iniziare bene la giornata e che ci accompagna nei viaggi trasmettendoci il buon umore. La canzone dei Rush "The Spirit of Radio" descrive perfettamente questa magia ma tanti altri artisti hanno parlato della radio o raccontato di una radiostazione di fantasia.
RockMania del 15/06/2020 – The Spirit of Radio
01 Tuxpada – I'm a Boomer (sigla)
02 The Brian Setzer Orchestra – This Cat on a Hot Thin Roof
03 The Buggles – Video Killed the Radio Star
04 Rush – The Spirit of the Radio
05 R.E.M. – Radio Song
06 Queen – Radio Ga Ga
07 The Clash – This is Radio Clash
08 Rage Against the Machine – Guerrilla Radio
09 Talking Heads – Radio Head
10 The Flavians – On The Radio
11 Panta – Amaledirechelami
12 Coldplay – What If
13 The Beatles – The End
14 Tuxpada – I'm a Boomer (sigla)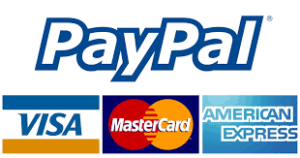 Sostieni RadioSonar - Alza il Volume.
Tramite questo comodo form potete sostenere le attività dell'associazione con il sistema digitale di PayPal.
oppure potete effettuare donazioni o tesserarvi effettuando un versamento sul nostro conto corrente presso Banca Etica
Dopo aver fatto il versamento scrivete una mail a radiosonar@gmail.com in cui inserite Nome, Cognome, Indirizzo, Cellulare, Codice Fiscale e indirizzo di posta elettronica ed allegate copia del pagamento. La tessera O altro materiale informativo e/o promozionale verrà spedito tutto immediatamente via posta ordinaria.