RockMania 2.01 – PIRATE RADIO
LE RADIO PIRATA BRITANNICHE NEGLI ANNI '60
Radio London e Radio Caroline a metà degli anni '60 trasmettevano da navi ancorate nel mare del Nord, in acque fuori dai confini territoriali britannici. In questo modo la musica pop-rock veniva trasmessa per 24 ore al giorno e non per soli 45 minuti scarsi come faceva invece la BBC. Essendo però radio prive di legale autorizzazione, venivano così infrante le leggi e le regole. Ma non é forse questo insito nello spirito del Rock? Erano gli anni in cui gli speaker radiofonici erano delle star, quasi al pari dei musicisti e gli ascoltatori li adoravano per l'energia e la passione che diffondevano dai microfoni delle stazioni radiofoniche.
Long Live Radio, Long Live Rock!
RockMania del 05/10/2020 – Pirate Radio
01 Tuxpada – I'm a Boomer (sigla)
02 John Fred & His Playboys Band – Judy in Disguise
03 The Supremes – The Happening
04 The Kinks – All Day and All of the Night
05 The Rolling Stones – Let's Spend The Night Together
06 The McCoys – Hang On Sloopy
07 The Box Tops – The Letter
08 Cream – I Feel Free
09 Jimi Hendrix – The Wind Cries Mary
10 The Crazy World of Arthur Brown – Fire
11 The Small Faces – Lazy Sunday
12 The Turtles – Elenore
13 The Who – I Can See For Miles
14 The Beach Boys – Wouldn't It Be Nice
15 Procol Harum – A Whiter Shade of Pale
16 Cat Stevens – Father and Son
17 Tuxpada – I'm a Boomer (sigla)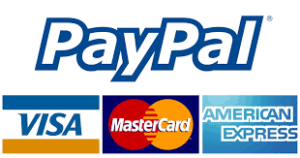 Sostieni RadioSonar - Alza il Volume.
Tramite questo comodo form potete sostenere le attività dell'associazione con il sistema digitale di PayPal.
oppure potete effettuare donazioni o tesserarvi effettuando un versamento sul nostro conto corrente presso Banca Etica
Dopo aver fatto il versamento scrivete una mail a radiosonar@gmail.com in cui inserite Nome, Cognome, Indirizzo, Cellulare, Codice Fiscale e indirizzo di posta elettronica ed allegate copia del pagamento. La tessera O altro materiale informativo e/o promozionale verrà spedito tutto immediatamente via posta ordinaria.