RockMania 2.02 – EDDIE VAN HALEN
OMAGGIO AD EDDIE VAN HALEN, IL RIVOLUZIONARIO DELLA CHITARRA ELETTRICA
Quando ero un ragazzino, aspirante chitarrista vidi un gruppo in TV: i musicisti avevano tutti i capelli lunghi ma la loro direzione musicale non mi era chiara. Uno di loro, col sorriso stampato sulla faccia, suonava una tastiera. Ma non mi spiegavo come mai una band così non avesse un chitarrista. Poi all'improvviso il tastierista passò alla chitarra e sempre con quel sorriso furbetto suonò un assolo fantastico. Ero confuso. Il brano si intitolava Jump ed il musicista sorridente era Eddie Van Halen.
RockMania del 12.10.2020 – Van Halen
01 Tuxpada – I'm a Boomer (sigla)
02 Van Halen – Jump
03 Van Halen – Eruption
04 Kiss – Christine Sixteen
05 Van Halen – Ain't Talkin' 'bout Love
06 Van Halen – Dance The Night Away
07 Van Halen – And The Cradle Will Rock
08 Van Halen – Unchained
09 Van Halen – Little Guitars
10 Michael Jackson – Beat It
11 Van Halen – Girl Gone Bad
12 Claudio Maffei – Ephemeral Freedom
13 Tuxpada – I'm a Boomer (sigla)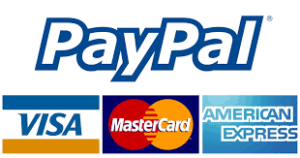 Sostieni RadioSonar - Alza il Volume.
Tramite questo comodo form potete sostenere le attività dell'associazione con il sistema digitale di PayPal.
oppure potete effettuare donazioni o tesserarvi effettuando un versamento sul nostro conto corrente presso Banca Etica
Dopo aver fatto il versamento scrivete una mail a radiosonar@gmail.com in cui inserite Nome, Cognome, Indirizzo, Cellulare, Codice Fiscale e indirizzo di posta elettronica ed allegate copia del pagamento. La tessera O altro materiale informativo e/o promozionale verrà spedito tutto immediatamente via posta ordinaria.