ROCKMANIA 2.03 – SUPER GROUPS
LE ALL STAR BANDS DAGLI ANNI '60 AD OGGI
Tra il 1966 ed il 1968 i Cream pubblicarono quattro album, furono uno dei primi super-gruppi. Formati da tre ex-Guns 'n Roses a dal cantante di Stone Temple Pilots, Velvet Revolver hanno prodotto due dischi tra il 2004 ed il 2008. Abbandonati dal cantante Zack De La Rocha, i Rage Against The Machine nel 2001 formano, insieme a Chris Cornell dei Soundgarden, gli Audioslave. Queste ed altre storie del Rock in questa puntata di RockMania.
ROCKMANIA del 19.10.2020 – PLAYLIST
01 Tuxpada – I'm a Boomer (sigla)
02 Elton John – Saturday Night's Alright For Fighting
03 The Jaded Hearts Club – This Love Starved Heart of Mine
04 Cream – White Room
05 Velvet Revolver – Slither
06 Audioslave – Cochise
07 Red Hot Chili Peppers – Breaking the Girl
08 Billy Cobham – Stratus
09 Skeleton Skies – Back to Nowhere
10 Statale 66 – Beautiful's Gone
11 The Beatles – Something (RockMantico)
12 Tuxpada – I'm a Boomer (sigla)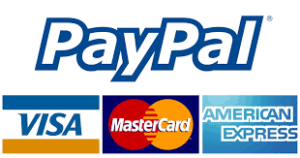 Sostieni RadioSonar - Alza il Volume.
Tramite questo comodo form potete sostenere le attività dell'associazione con il sistema digitale di PayPal.
oppure potete effettuare donazioni o tesserarvi effettuando un versamento sul nostro conto corrente presso Banca Etica
Dopo aver fatto il versamento scrivete una mail a radiosonar@gmail.com in cui inserite Nome, Cognome, Indirizzo, Cellulare, Codice Fiscale e indirizzo di posta elettronica ed allegate copia del pagamento. La tessera O altro materiale informativo e/o promozionale verrà spedito tutto immediatamente via posta ordinaria.