RockMania 2.04 – OSSESSIONE LED ZEPPELIN
LED ZEPPELIN HANNO INFLUENZATO MOLTI ALTRI GRUPPI, PER ALCUNI E' QUASI UN'OSSESSIONE EMULARLI
Da Whitesnake a Guns n' Roses fino a più recenti Dirty Honey, tanti gruppi sono stati influenzati dalla musica dei Led Zeppelin cercando di ricrearne le sonorità. C'è poi il caso di Greta Van Fleet dove l'ispirazione é talmente ossessiva da far suonare questa band come una fotocopia del quartetto hard-rock britannico.
In questa puntata di RockMania spazio anche ai 50 anni dall'uscita di Let It Be dei Beatles ed al gruppo femminile fiorentino The Cleopatras.
RockMania del 26/10/2020 – Ossessione Led Zeppelin
TuxPaDa – I'm a Boomer (sigla)
Led Zeppelin – Communication Breakdown
Whitesnake – Still of the Night
Guns n' Roses – Welcome to the Jungle
Black Country Communion – Collide
Dirty Honey – Rolling 7's
Greta Van Fleet – Highway Tune
The Raconteurs – Level
The Beatles – Let It Be
Brian Ray – This Way Up
The Cleopatras – Onigiri Head
Lou Reed – Perfect Day
TuxPaDa – I'm a Boomer (sigla)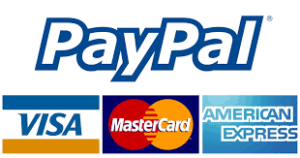 Sostieni RadioSonar - Alza il Volume.
Tramite questo comodo form potete sostenere le attività dell'associazione con il sistema digitale di PayPal.
oppure potete effettuare donazioni o tesserarvi effettuando un versamento sul nostro conto corrente presso Banca Etica
Dopo aver fatto il versamento scrivete una mail a radiosonar@gmail.com in cui inserite Nome, Cognome, Indirizzo, Cellulare, Codice Fiscale e indirizzo di posta elettronica ed allegate copia del pagamento. La tessera O altro materiale informativo e/o promozionale verrà spedito tutto immediatamente via posta ordinaria.