ROCKMANIA 2.05 – COVER O ORIGINALE
CELEBRI VERSIONI DI BRANI INTERPRETATI DA ALTRI ARTISTI
Alcune versioni cover sono diventate più popolari degli originali ed in alcuni casi gli autori hanno detto che il brano non gli apparteneva più anche se lo avevano scritto (come affermò Bob Dylan riguardo l'interpretazione di Jimi Hendrix della sua All Along the Watchtower). Un'altra interpretazione incredibile é stata la versione di Joe Cocker della beatlesiana With A Little Help From My Friends che, nonostante l'originale fosse già un gran pezzo, é divenuta una canzone simbolo della Woodstock Generation. In questa puntata andiamo a vedere però anche come molte versioni originali fossero già buone in partenza e ben interpretate dagli autori.
ROCKMANIA DEL 09.11.2020 – COVER O ORIGINALE
01 Tuxpada – I'm a Boomer (sigla)
02 The Isley Brothers – Twist and Shout
03 Joe Cocker – With A Little Help From My Friends
04 Bob Dylan/Jimi Hendrix – All Along the Watchtower
05 Paul Mc Cartney – Live and Let Die
06 David Bowie – The Man Who Sold the World
07 Talking Heads – This Must Be The Place
08 Gloria Jones – Tainted Love
09 Guess Who – American Woman
10 Robert Hazard – Girls Just Wanna Have Fun
11 The Equals – Police On My Back
12 Twisted Sisters – I Wanna Rock
13 Alice in Chains – Down in a Hole
14 Ideal – Wir Stehen Auf Berlin
15 Tuxpada – I'm a Boomer (sigla)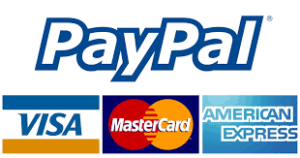 Sostieni RadioSonar - Alza il Volume.
Tramite questo comodo form potete sostenere le attività dell'associazione con il sistema digitale di PayPal.
oppure potete effettuare donazioni o tesserarvi effettuando un versamento sul nostro conto corrente presso Banca Etica
Dopo aver fatto il versamento scrivete una mail a radiosonar@gmail.com in cui inserite Nome, Cognome, Indirizzo, Cellulare, Codice Fiscale e indirizzo di posta elettronica ed allegate copia del pagamento. La tessera O altro materiale informativo e/o promozionale verrà spedito tutto immediatamente via posta ordinaria.