ROCKMANIA 2.06 – CAMBIA IL CANTANTE MA LA BAND RESTA GRANDE
I GRUPPI CHE HANNO CONTINUATO A PRODURRE DISCHI DI QUALITA' PUR CAMBIANDO CANTANTE
Cambiare cantante quando si é all'apice del successo é un grosso rischio e può influire negativamente sul proseguimento della carriera di un gruppo. Non é stato così per i Deep Purple che nel 1974 sostituirono Ian Gillan con David Coverdale rinforzato dal tono alto della voce del bassista Glenn Hughes. I Genesis invece trovarono il sostituto naturale del dimissionario Peter Gabriel nel loro batterista Phil Collins promosso cantante. E gli AC/DC, dati per spacciati nel 1980 con la morte del loro frontman Bon Scott, pubblicarono l'album capolavoro Back in Black con Brian Johnson alla voce che ancora oggi é il cantante della band.
RockMania del 16/11/2020 – Playlist
01 Tuxpada – I'm a Boomer (sigla)
02 Stray Cats – Rockabilly Rules
03 Deep Purple – Burn
04 Black Sabbath – Sweet Leaf
05 Genesis – The Lamb Lies Down in Broadway
06 AC/DC – Rock and Roll Singer
07 Iron Maiden – Running Free
08 Van Halen – Sitting on Top of the World
09 Smith – Baby It's You
10 Idil Mese & Da Poet – Infatuation
11 Mòn – Lungs
12 Metallica – Fade to Black 
13 Tuxpada – I'm a Boomer (sigla)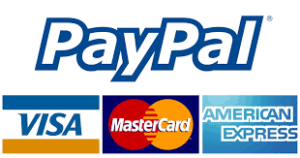 Sostieni RadioSonar - Alza il Volume.
Tramite questo comodo form potete sostenere le attività dell'associazione con il sistema digitale di PayPal.
oppure potete effettuare donazioni o tesserarvi effettuando un versamento sul nostro conto corrente presso Banca Etica
Dopo aver fatto il versamento scrivete una mail a radiosonar@gmail.com in cui inserite Nome, Cognome, Indirizzo, Cellulare, Codice Fiscale e indirizzo di posta elettronica ed allegate copia del pagamento. La tessera O altro materiale informativo e/o promozionale verrà spedito tutto immediatamente via posta ordinaria.