ROCKMANIA 2.09 – OSPITE: NATHALIE
LA CANTANTE ITALIANA OSPITE DI ROCKMANIA
Dagli esordi nei locali romani alla vittoria di X-Factor nel 2010, alla partecipazione al Festival di Sanremo l'anno successivo, alla pubblicazione dei dischi "Vivo Sospesa" ed "Anima di Vento" con Sony Music fino al più recente album "Into The Flow", ripercorriamo con Nathalie le tappe della sua carriera ricca di aneddoti riguardo le sue collaborazioni con Elio (e Le Storie Tese), Skunk Anansie e Franco Battiato. In apertura anche un sentito omaggio a John Lennon nel 40° anniversario della sua morte.
RockMania del 07/12/2020 – Playlist
01 Tuxpada – I'm a Boomer (sigla)
02 John Lennon – God
03 Alanis Morrisette – You Oughta Know
04 Elio e le Storie Tese – Fossi Figo
05 Nathalie – In Punta di Piedi
06 Skunk Anansie – You'll Follow Me Down
07 Nathalie – Dancer in the Rain (LIVE)
08 PJ Harvey – The Dancer
09 Nathalie – L'Essenza (feat. Franco Battiato)
10 R.E.M. – Drive
11 Nathalie – Siamo Specchi (LIVE)
12 Tuxpada – I'm a Boomer (sigla)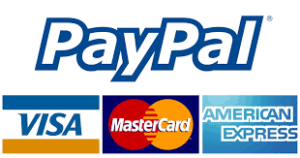 Sostieni RadioSonar - Alza il Volume.
Tramite questo comodo form potete sostenere le attività dell'associazione con il sistema digitale di PayPal.
oppure potete effettuare donazioni o tesserarvi effettuando un versamento sul nostro conto corrente presso Banca Etica
Dopo aver fatto il versamento scrivete una mail a radiosonar@gmail.com in cui inserite Nome, Cognome, Indirizzo, Cellulare, Codice Fiscale e indirizzo di posta elettronica ed allegate copia del pagamento. La tessera O altro materiale informativo e/o promozionale verrà spedito tutto immediatamente via posta ordinaria.