ROCKMANIA 2.11 – IL MONDO DEL VINILE
UNA COLLEZIONE DI DISCHI PIUTTOSTO CHE UNA LIBRERIA DI MUSICA DIGITALE
Pur con le restrizioni varie anche quest'anno per Natale si faranno i regali. Ed allora perché non regalare un disco, meglio ancora se in vinile? Ma perché un vinile e non un CD? Perché comprare un disco quando ormai la musica é tutta online? Ve lo spieghiamo ascoltando brani di The Beatles, Nirvana, Extreme ed Olivia Jean in formato 33 e 45 giri. Bisogna allenare le orecchie per cogliere le differenze tra i vari formati.
RockMania del 21/12/2020 – Playlist
01 Tuxpada – I'm a Boomer (sigla)
02 The Beatles – I Saw Her Standing There
03 Nirvana – Smells Like Teen Spirit
04 Extreme – Rest in Peace
05 Olivia Jean – Cat Fight
06 Paul McCartney – Seize the Day
07 C.S.I – Forma e Sostanza
08 Everybody is an Outlaw – I See Red
09 Keet & More – Crush on You
10 Prince – Mary Don't You Weep (RockMantic)
11 Freddy Mercury – Thank God It's Christmas
12 Tuxpada – I'm a Boomer (sigla)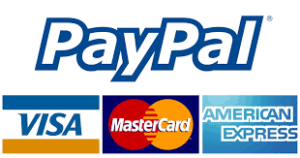 Sostieni RadioSonar - Alza il Volume.
Tramite questo comodo form potete sostenere le attività dell'associazione con il sistema digitale di PayPal.
oppure potete effettuare donazioni o tesserarvi effettuando un versamento sul nostro conto corrente presso Banca Etica
Dopo aver fatto il versamento scrivete una mail a radiosonar@gmail.com in cui inserite Nome, Cognome, Indirizzo, Cellulare, Codice Fiscale e indirizzo di posta elettronica ed allegate copia del pagamento. La tessera O altro materiale informativo e/o promozionale verrà spedito tutto immediatamente via posta ordinaria.