ROCKMANIA 2.12 – DAVID GAFFNEY
IL CANTAUTORE INGLESE IN DIRETTA TELEFONICA DALLA GERMANIA
Originario del Jersey, una delle Channel Islands britanniche, David Gaffney ha vissuto e suonato a Liverpool, Berlino ed ora fa base a Monaco di Baviera. Vincitore del premio "European Songwriting Awards 2019" per i più promettenti autori di canzoni, David sta per pubblicare il suo primo album intitolato "Boneshaker" che conterrà 11 brani ed uscirà nei primi mesi del 2021. In collegamento telefonico ci racconta il suo percorso artistico, il suo periodo berlinese e come é nata la collaborazione con i musicisti che lo ha portato alla realizzazione del disco. Il brano "Miles" é il terzo singolo che anticipa l'uscita dell'album.
Salutiamo il 2020 proponendo brani di The Jaded Hearts Club e Ozzy Osbourne, i loro dischi sono tra i migliori usciti in quest'anno infausto. Ed anche il nuovissimo singolo di Iggy Pop "Dirty Little Virus" dedicato al Covid 19 che secondo l'autore potrebbe essere nominato "Man of the Year 2020". Buon anno nuovo a tutti!
RockMania del 28/12/2020 – Playlist
01 Tuxpada – I'm a Boomer (sigla)
02 The Jaded Hearts Club – This Love Starved Heart of Mine
03 Iggy Pop – Dirty Little Virus
04 Ozzy Osbourne – Ordinary Man
05 Julee Cruise – Summer Kisses, Winter Tears
06 David Gaffney – Through The Lights
07 David Gaffney – Miles
08 The Foundations – Harlem Shuffle
09 Simon & Garfunkel – Baby Driver
10 Timoria – Troppo Tardi
11 Vance Joy – Riptide
12 Tuxpada – I'm a Boomer (sigla)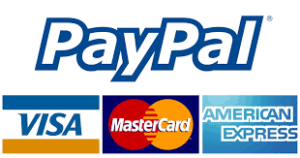 Sostieni RadioSonar - Alza il Volume.
Tramite questo comodo form potete sostenere le attività dell'associazione con il sistema digitale di PayPal.
oppure potete effettuare donazioni o tesserarvi effettuando un versamento sul nostro conto corrente presso Banca Etica
Dopo aver fatto il versamento scrivete una mail a radiosonar@gmail.com in cui inserite Nome, Cognome, Indirizzo, Cellulare, Codice Fiscale e indirizzo di posta elettronica ed allegate copia del pagamento. La tessera O altro materiale informativo e/o promozionale verrà spedito tutto immediatamente via posta ordinaria.