ROCKMANIA 2.15 – I-TAKI MAKI
INTERVISTA COL ROCK-DUO ITALIANO DA BERLINO
Intervista telefonica con I-Taki Maki, rock-duo italiano in collegamento da Berlino. Con Mimmi e Luca "Straw" parliamo dei loro esordi nella provincia di Frosinone fino al trasferimento a Berlino ed alla recente pubblicazione del loro quinto disco "Misfit Children". Ed anche di Mimmi nelle vesti di scrittrice, il suo romanzo "Come tutti gli Uomini Fanno" é uscito da pochissimo.
01 Tuxpada – I'm a Boomer (sigla)
02 Roger Waters – Smell the Roses
03 Neil Young – My My Hey Hey (Out of the Blue)
04 I-Taki Maki – Dust
05 I-Taki Maki – State Trooper
06 White Stripes – You Don't Know What Love Is (You Just Do As You're Told)
07 I-Taki Maki – White Wall Slot
08 PJ Harvey – C'mon Billy
09 I-Taki Maki – Misfit Children
10 I-Taki Maki – Everybody Needs to Follow Someone
11 Velvet Underground – Femme Fatale
12 I-Taki Maki – Goodnight
13 Tuxpada – I'm a Boomer (sigla)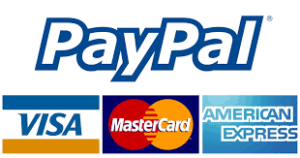 Sostieni RadioSonar - Alza il Volume.
Tramite questo comodo form potete sostenere le attività dell'associazione con il sistema digitale di PayPal.
oppure potete effettuare donazioni o tesserarvi effettuando un versamento sul nostro conto corrente presso Banca Etica
Dopo aver fatto il versamento scrivete una mail a radiosonar@gmail.com in cui inserite Nome, Cognome, Indirizzo, Cellulare, Codice Fiscale e indirizzo di posta elettronica ed allegate copia del pagamento. La tessera O altro materiale informativo e/o promozionale verrà spedito tutto immediatamente via posta ordinaria.