ROCKMANIA 2.17 – CBGB
IL LEGGENDARIO LOCALE DOVE E' NATO IL MOVIMENTO PUNK AMERICANO
Nel 1973 a New York City Hilly Kristal apriva il club CBGB che stava originariamente per Country Blue Grass and Blues. Dopo poco però sul palco del locale cominciarono ad esibirsi gruppi emergenti quali Television, Talking Heads, Blondie, Ramones e Dead Boys dando trasformando il posto in tempio del punk rock americano. Nei circa 33 anni di attività si sono esibiti al CBGB 50.000 gruppi.
RockMania del 01/02/2021 – Playlist
01 Tuxpada – I'm a Boomer (sigla)
02 Television – Careful
03 Talking Heads – Life During Wartimes
04 Blondie – Rip Her to Shreads
05 Patti Smith – Free Money
06 The Stooges – I Wanna Be Your Dog
07 Richard Hell & The Voidoids – Blank Generation
08 The Ramones – Beat on the Brat
09 New York Dolls – Chatterbox
10 The Dead Boys – Sonic Reducer
11 The Police – Truth Hits Everybody
12 Johnny Thunders & the Heartbreakers – So Alone
13 The Dictators – California Sun
14 Tuxpada – I'm a Boomer (sigla)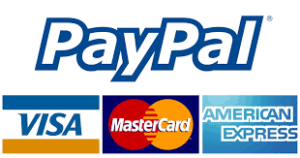 Sostieni RadioSonar - Alza il Volume.
Tramite questo comodo form potete sostenere le attività dell'associazione con il sistema digitale di PayPal.
oppure potete effettuare donazioni o tesserarvi effettuando un versamento sul nostro conto corrente presso Banca Etica
Dopo aver fatto il versamento scrivete una mail a radiosonar@gmail.com in cui inserite Nome, Cognome, Indirizzo, Cellulare, Codice Fiscale e indirizzo di posta elettronica ed allegate copia del pagamento. La tessera O altro materiale informativo e/o promozionale verrà spedito tutto immediatamente via posta ordinaria.