ROCKMANIA 2.18 – ROCK, METAL & DERIVATI
QUANDO IL ROCK UNISCE ANCHE SU FACEBOOK
Qualche mese fa mi sono iscritto al gruppo Facebook "Rock, Metal & Derivati" e sono rimasto colpito dalla qualità e dalla frequenza dei post in cui si toccano e si argomentano generi musicali anche piuttosto distanti tra loro. Altra cosa bella é la competenza, la passione e la cordialità dei membri con cui é un piacere condividere opinioni e suggerimenti. Ho così deciso di intervistare Matteo ed Andrea quali amministratori e rappresentati del gruppo e di chiedere ai vari membri quale fosse il brano che rappresentasse al meglio il gruppo stesso. Dalle circa 80 proposte arrivate ho selezionato la playlist di questa puntata. Alzate il volume!
RockMania del 08/02/2021 – Playlist
01 Tuxpada – I'm a Boomer (sigla)
02 Neil Young – Hey Hey My My (Into the Black) [Alessandro da Crema]
03 Deep Purple – Highway Star [Serse da Mandello del Lario]
04 Dire Straits – Walk of Life [Elisa da Cagliari]
05 Dio – We Rock [Giacomo "Metallo" da Reggio Emilia]
06 Metallica – Master of Puppets [Chicca da Brescia]
07 The Who – My Generation [Andrea da Verona]
08 Iron Maiden – Can I Play with Madness [Davide da Genova+Andrea da Fiorenzuola]
09 Judas Priest – Breaking the Law [Andrea e Matteo da Roma]
10 End of Green – Demons  [Diana da Lucca]
11 Hear 'n Aid – We're Stars [Samantha da Pistoia]
12 Tuxpada – I'm a Boomer (sigla)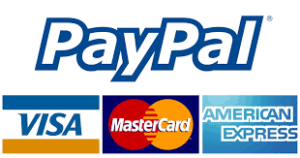 Sostieni RadioSonar - Alza il Volume.
Tramite questo comodo form potete sostenere le attività dell'associazione con il sistema digitale di PayPal.
oppure potete effettuare donazioni o tesserarvi effettuando un versamento sul nostro conto corrente presso Banca Etica
Dopo aver fatto il versamento scrivete una mail a radiosonar@gmail.com in cui inserite Nome, Cognome, Indirizzo, Cellulare, Codice Fiscale e indirizzo di posta elettronica ed allegate copia del pagamento. La tessera O altro materiale informativo e/o promozionale verrà spedito tutto immediatamente via posta ordinaria.