ROCKMANIA 2.19 – SOUL MUSIC
UN VIAGGIO NELLA MUSICA SOUL COL DJ LUZY L
Con l'ospite speciale il DJ Luzy L, noto nella scena romana per i party in stile anni '60 come Toretta Stile, Twiggy, Parucca Night, Electric Pop, Jet Set, Magnetica, ecc., abbiamo fatto un viaggio nella Soul music proponendo brani meno noti dei maestri James Brown e Ray Charles, i gruppi vocali dell'etichetta Motown di Detroit, alcuni artisti della Stax di Memphis, fino ad arrivare a New Orleans col sound strumentale dei Meters.
RockMania del 15/02/2021 – Playlist
01 Tuxpada – I'm a Boomer (sigla)
02 Quincy Jones – Soul Bossanova
03 Ray Charles – You're Just About to Lose Your Clown
04 James Brown – Fever
05 Bobby Lewis – Tossin' and Turnin'
06 Martha & the Vandellas – Dancing in the Street
07 Rufus Thomas – Walking the Dog
08 Booker T & the MG's – Green Onion
09 Tom Jones – Venus
10 The Supremes – You Can't Hurry Love
11 The Meters – Cissy Strut
12 The Temptations – Get Ready
13 Etta James – Something's Got A Hold on Me
14 Tuxpada – I'm a Boomer (sigla)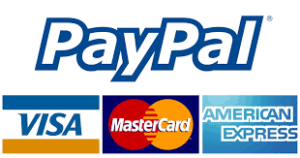 Sostieni RadioSonar - Alza il Volume.
Tramite questo comodo form potete sostenere le attività dell'associazione con il sistema digitale di PayPal.
oppure potete effettuare donazioni o tesserarvi effettuando un versamento sul nostro conto corrente presso Banca Etica
Dopo aver fatto il versamento scrivete una mail a radiosonar@gmail.com in cui inserite Nome, Cognome, Indirizzo, Cellulare, Codice Fiscale e indirizzo di posta elettronica ed allegate copia del pagamento. La tessera O altro materiale informativo e/o promozionale verrà spedito tutto immediatamente via posta ordinaria.