ROCKMANIA 2.21 – CLAUDIO MAFFEI
IL MUSICISTA ROMANO OSPITE IN STUDIO
Ospite speciale il cantante e musicista romano Claudio Maffei che ha pubblicato nel 2020 il suo ultimo album "Nineteen Sixty-Eight" in cui da il suo punto di vista sulla libertà effimera nella tecnologica società moderna usando suoni graffianti ma molto curati. Con lui abbiamo parlato del suo disco ma anche delle sue influenze provenienti dal Blues, dal classic Rock e dal Progressive. Claudio ha suonato per noi due brani in acustico dal vivo in studio.
RockMania del 01/03/2021 – Playlist
01 Tuxpada – I'm a Boomer (sigla)
02 Jeff Beck – Brush with the Blues
03 CSN&Y – Woodstock
04 Claudio Maffei – Ephemeral Freedom
05 Rory Gallagher – I Fall Apart
06 Claudio Maffei – Given This Life (Live)
07 Pink Floyd – Fat Old Sun
08 The Band – Moon Struck One
09 Claudio Maffei – Rivers of Visions (Live)
10 David Bowie – Moonage Daydream
11 Claudio Maffei – Shy Sun Shine
12 P.F.M. – Celebration
13 Tuxpada – I'm a Boomer (sigla)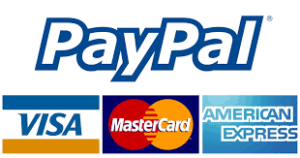 Sostieni RadioSonar - Alza il Volume.
Tramite questo comodo form potete sostenere le attività dell'associazione con il sistema digitale di PayPal.
oppure potete effettuare donazioni o tesserarvi effettuando un versamento sul nostro conto corrente presso Banca Etica
Dopo aver fatto il versamento scrivete una mail a radiosonar@gmail.com in cui inserite Nome, Cognome, Indirizzo, Cellulare, Codice Fiscale e indirizzo di posta elettronica ed allegate copia del pagamento. La tessera O altro materiale informativo e/o promozionale verrà spedito tutto immediatamente via posta ordinaria.