ROCKMANIA 2.22 – IL ROCK E' DONNA
UNA PUNTATA DEDICATA ALLE VOCI FEMMINILI
In occasione della Festa della Donna una puntata dedicata alle voci femminili con le richieste delle ascoltatrici giunte da varie parti d'Italia. Si spazia nel tempo e nei generi musicali, dal Soul e Rhythm & Blues di Etta James, Nina Simone ed Aretha Franklin al Trip-pop di Portishead al Rock di PJ Harvey e Skunk Anansie. Fanno eccezione The Cult, unica voce maschile della playlist, perché il loro brano é dedicato all'attrice e modella americana Edie Sedgwick, bellissima ma con un animo travagliato, morta suicida nel 1971. Spazio anche a Olimpia & The Diners dalla Germania.
RockMania del 08/03/2021 – Playlist
01 Tuxpada – I'm a Boomer (sigla)
02 Julie Driscoll – Season of the Witch
03 Nico – My Heart is Empty
04 PJ Harvey – This is Love
05 Nina Simone – Sinnerman
06 Portishead – Glory Box
07 Amy Winehouse – Our Day Will Come
08 Skunk Anansie – I Believed in You
09 Etta James – At Last
10 Ariana Grande – God is a Woman
11 The Cult – Edie (Ciao Baby)
12 Olimpia & The Diners – Libera
13 Hindi Zahra – Stand Up
14 Aretha Franklin – My Song
15 Tuxpada – I'm a Boomer (sigla)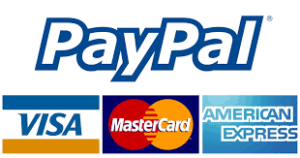 Sostieni RadioSonar - Alza il Volume.
Tramite questo comodo form potete sostenere le attività dell'associazione con il sistema digitale di PayPal.
oppure potete effettuare donazioni o tesserarvi effettuando un versamento sul nostro conto corrente presso Banca Etica
Dopo aver fatto il versamento scrivete una mail a radiosonar@gmail.com in cui inserite Nome, Cognome, Indirizzo, Cellulare, Codice Fiscale e indirizzo di posta elettronica ed allegate copia del pagamento. La tessera O altro materiale informativo e/o promozionale verrà spedito tutto immediatamente via posta ordinaria.