ROCKMANIA 2.24 – BELUSHI BLUES
NESSUN ATTORE E' ROCK COME JOHN BELUSHI
Nel 2020 é uscito il film documentario "Belushi" da cui lo spunto per ripercorrere la vita e la carriera di un attore americano controverso che ha lasciato il segno su più di una generazione. Come tanti altri artisti Belushi aveva due facciate: da un lato era cordiale, divertente e generoso ma dall'altro invece era caotico e con un animo torturato. E poteva andare facilmente fuori controllo. Vi state chiedendo perché parlare di un attore in un programma che si chiama RockMania? Perché nessun attore é rock come John Belushi.
RockMania del 22/03/2021 – Playlist
01 Tuxpada – I'm a Boomer (sigla)
02 The Blues Brothers – Sweet Home Chicago
03 Ravens – Listen To Me Now
04 The Rolling Stones – Let's Spend the Night Together
05 John Belushi – A Little Help From My Friends
06 The Blues Brothers – Soul Man
07 Otis Day & The Knights – Shout
08 The Blues Brothers – Hey Bartender (live)
09 Ray Charles & The Blues Brothers – Shake Your Tail Feather
10 The Blues Brothers – Flip, Flop and Fly (live)
11 The Blues Brothers – Going Back to Miami (live)
12 The Blues Brothers – Guilty (live)
13 Tuxpada – I'm a Boomer (sigla)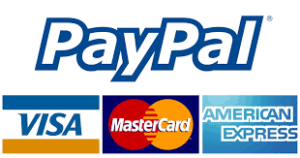 Sostieni RadioSonar - Alza il Volume.
Tramite questo comodo form potete sostenere le attività dell'associazione con il sistema digitale di PayPal.
oppure potete effettuare donazioni o tesserarvi effettuando un versamento sul nostro conto corrente presso Banca Etica
Dopo aver fatto il versamento scrivete una mail a radiosonar@gmail.com in cui inserite Nome, Cognome, Indirizzo, Cellulare, Codice Fiscale e indirizzo di posta elettronica ed allegate copia del pagamento. La tessera O altro materiale informativo e/o promozionale verrà spedito tutto immediatamente via posta ordinaria.