ROCKMANIA 2.25 – 24 HOUR PARTY PEOPLE
IL GIORNALISTA E MANAGER TONY WILSON, "MR. MANCHESTER"
Il film "24 Hour Party People" diretto da Michael Winterbottom mi ha inspirato a raccontare la storia di Tony Wilson, giornalista, manager e discografico che scoprì e produsse gruppi come Joy Division, New Order e Happy Mondays. Wilson, fondatore della Factory Records e del nightclub di house music La Hacienda, influenzò moltissimo la scena culturale degli anni '80 trasformando Manchester in MADchester, gioco di parole che indica la follia raggiunta alle feste da ballo ed ai concerti in quel periodo.
RockMania del 29/03/2021 – Playlist
01 Tuxpada – I'm a Boomer (sigla)
02 Sex Pistols – Seventeen
03 The Stranglers – Something Better Change
04 The Buzzcocks – Ever Fallen in Love (With Someone You Shouldn't 've)
05 Joy Division – I Remember Nothing
06 Joy Division – Transmission
07 New Order – Blue Monday
08 The Smiths – Death of a Disco Dancer
09 A Certain Ratio – Flight
10 The Cure – The Figurhead
11 Siouxsie and the Banshees – Carcass
12 Depeche Mode – See You
13 Happy Mondays – 24 Hour Party People
14 Tuxpada – I'm a Boomer (sigla)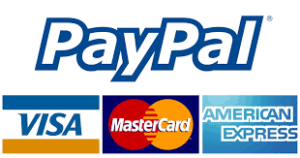 Sostieni RadioSonar - Alza il Volume.
Tramite questo comodo form potete sostenere le attività dell'associazione con il sistema digitale di PayPal.
oppure potete effettuare donazioni o tesserarvi effettuando un versamento sul nostro conto corrente presso Banca Etica
Dopo aver fatto il versamento scrivete una mail a radiosonar@gmail.com in cui inserite Nome, Cognome, Indirizzo, Cellulare, Codice Fiscale e indirizzo di posta elettronica ed allegate copia del pagamento. La tessera O altro materiale informativo e/o promozionale verrà spedito tutto immediatamente via posta ordinaria.