Search & Destroy Radio 8.01 – Back from the Grave
Reduci da un'estate per forza di cose morigerata, gli eroi del vostro mercoledì sera all'insegna del Rumore ritornano in formato covid-free (tutti per uno ma ognuno da casa sua) e in formazione completa: Giuppe con le sue novità tra vecchie e nuove conoscenze; Straccaletto con la sua intro vinilica sempre e disperatamente fuori contesto; Iavan reduce dai lavori a casa e con il graditissimo contributo di Tiziana di Metal Underground Music Machine; Lorenzo dei Giuda che presenta la sua nuova rubrica antologica, My Cup Of Tea, questa settimana dedicata alle musiche del maestro del terrore John Carpenter; il rookie di casa Radiosonar.net, Adil Mauro, che ci sorprende con un blocco a cavallo tra lo stoner e il metal ma che potrete ascoltare in tutta la sua compostezza tutti i lunedì dalle 12:30 ne La Stanza di Adil; il nostro Santo santissimo Luca Calcagno da Varazze col suo blocco autarchico; e infine, come per tradizione di tutte le aperture (e chiusure) di Search & Destroy Radio, Antonio Pisanello detto Tukano con il suo reportino dall'unico cesso punk ancora agibile e aperto al pubblico in Italia, il suo.
Due ore di bella musica ma pure di coprolalie gratuite da ascoltare, come sempre, a tutto volume!
Search & Destroy Radio del 14/10/2020 – Back from the Grave!
The Stooges – Search & Destroy (sigla iniziale)
Hypnosis – End Title (Blade Runner) (musical bed 1)
Hubert Kah – Rosemarie
La Uniòn – Lobo-Hombre en Paris
Gaznevada – Change Your Old Ideas
Telex – Moscow Disco
The Fleshtones – Roman Gods (musical bed 2)
The Fuzztones – New York, New York
The Fleshtones – Face Of The Screaming Werewolf
Mr. Bungle – Eracist
Idles – Ne Touches Pas Moi
John Carpenter – Fallen (musical bed 3)
John Carpenter – Assault On Precinct 13
John Carpenter – Halloween Main Theme
John Carpenter – President At The Train
John Carpenter – Distant Dream
Henry Mancini – Baby Elephant Walk (musical bed 4)
Mad Sin – Moon Over Berlin
Zombie Ghost Train – Teddy Boy Boogie
Ramones – Needles And Pins
Human Tetris – Memorabilia
Gli Sciacalli – Mai (Cry) (musical bed 5)
The Last Killers – Flesh And Proud
Casalingam – Drogo+
Riccobellis – Murder On Avenue A
James Williamson & Deniz Tek – Jet Pack Nightmare
Thee Braindrops – The Right Time
The Meanies – All The Bought Men
Diamond Dogs – Weekend Monster
Trent Reznor – Nun With A Motherfucking Gun (musical bed 6)
Queens Of The Stone Age – Sick Sick Sick
Probot – Shake Your Blood (feat. Lemmy Kilmister)
Amen – Piss Virus
Gallows – Misery
Lou Reed – Metal Machine Music (musical bed 7)
Vampires Of Rome – Die Die Die
Everglade – Hernest
Danyrusso – I'll Be Watching You
Scream3days – Divine Spark
The Dictators – Who Will Save Rock'n'Roll
Dirty Fences – M.O.N.E.Y.
RMBLR – Machine Gun
Coloured Balls – Flash
Radio Birdman – Muder City Nights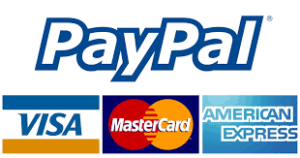 Sostieni RadioSonar - Alza il Volume.
Tramite questo comodo form potete sostenere le attività dell'associazione con il sistema digitale di PayPal.
oppure potete effettuare donazioni o tesserarvi effettuando un versamento sul nostro conto corrente presso Banca Etica
Dopo aver fatto il versamento scrivete una mail a radiosonar@gmail.com in cui inserite Nome, Cognome, Indirizzo, Cellulare, Codice Fiscale e indirizzo di posta elettronica ed allegate copia del pagamento. La tessera O altro materiale informativo e/o promozionale verrà spedito tutto immediatamente via posta ordinaria.