Jazzosonar 1.02 – More Roots
Nella seconda puntata di Jazzosonar continua il viaggio tra fine anni 50 e prima metà dei 60
Per un pò di  post e hard bop che ha fatto la storia. Brani che sono diventati degli standard e dei classici per un'ora in compagnia di artisti fondamentali da ascoltare fino all'infinito.
Jazzosonar del 26/10/2020 – More Roots
Cannonball Adderley – Autumn Leaves
Charles Mingus – My Jelly Roll Soul
Max Roach – Driva Man
JJ Johnson – This Could Be The Start Of Something Big
Lou Donaldson – Here Tis
Stanley Turrentine – Smile, Stacey
Jackie McLean – I'll Keep Loving You
Joe Henderson – Recordame
Wayne Shorter – Footprints
Herbie Hancock – Dolphin Dance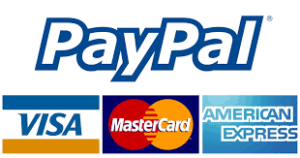 Sostieni RadioSonar - Alza il Volume.
Tramite questo comodo form potete sostenere le attività dell'associazione con il sistema digitale di PayPal.
oppure potete effettuare donazioni o tesserarvi effettuando un versamento sul nostro conto corrente presso Banca Etica
Dopo aver fatto il versamento scrivete una mail a radiosonar@gmail.com in cui inserite Nome, Cognome, Indirizzo, Cellulare, Codice Fiscale e indirizzo di posta elettronica ed allegate copia del pagamento. La tessera O altro materiale informativo e/o promozionale verrà spedito tutto immediatamente via posta ordinaria.