Rnr Can Never Die 3.15 – WHO I AM – PETE TOWNSHEND
Stasera leggiamo alcuni passaggi del libro di Pete Townshend in cui racconta la sua avventura musicale con la band che ha fatto la storia del rock, gli WHO
Sulle note di uno dei loro album più riusciti (The Who by numbers) Pete sciorina aneddoti e disavventure di un epoca ribelle e trasgressiva fino al tentativo di abbandono di Keith Moon che sfocerà in seguito alla sua morte per overdose di stupefacenti.
Rnr Can Never Die del 11/01/2021 – WHO I AM – PETE TOWNSHEND
01 THE WHO SLIP KID
02 THE WHO HOWEVER MUCH I BOOZE
03 THE WHO SQUEEZE BOX
04 THE WHO DREAMING FROM THE WAIST
05 THE WHO IMAGINE A MAN
06 THE WHO SUCCESS STORY
07 THE WHO THEY ARE ALL IN LOVE
08 THE WHO BLUE RED AND GREY
09 THE WHO HOW MANY FRIENDS
10 THE WHO IN A HAND OR A FACE
11 THE WHO SQUEEZE BOX live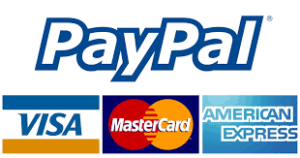 Sostieni RadioSonar - Alza il Volume.
Tramite questo comodo form potete sostenere le attività dell'associazione con il sistema digitale di PayPal.
oppure potete effettuare donazioni o tesserarvi effettuando un versamento sul nostro conto corrente presso Banca Etica
Dopo aver fatto il versamento scrivete una mail a radiosonar@gmail.com in cui inserite Nome, Cognome, Indirizzo, Cellulare, Codice Fiscale e indirizzo di posta elettronica ed allegate copia del pagamento. La tessera O altro materiale informativo e/o promozionale verrà spedito tutto immediatamente via posta ordinaria.