Rnr Can Never Die 3.19 – Dossier Vietnam
Oggi ci si chiede qual era il senso di quella guerra?
La musica rock negli anni '60 si è resa partecipe nella lotta contro la chiamata alle armi che avrebbe portato i ragazzi ad affrontare una guerra definita assurda . Il pacifismo di Joan Baez e John Lennon, il grido di dolore dei CSN&Y e la protesta nei testi delle canzoni.
Rnr Can Never Die del 08/02/2021 – Dossier Vietnam
01 ARLO GUTHRIE
02 COUNTRY JOE
03 JOAN BAEZ
04 DONOVAN
05 CSN&Y
06 THE DOORS
07 BOB DYLAN
08 BUFFALO SPRINGFIELD
09 JONI MITCHELL
10 THE ANIMAL
11 JOHN LENNON
12 THE LOVIN SPOONFUL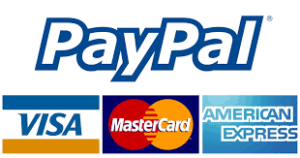 Sostieni RadioSonar - Alza il Volume.
Tramite questo comodo form potete sostenere le attività dell'associazione con il sistema digitale di PayPal.
oppure potete effettuare donazioni o tesserarvi effettuando un versamento sul nostro conto corrente presso Banca Etica
Dopo aver fatto il versamento scrivete una mail a radiosonar@gmail.com in cui inserite Nome, Cognome, Indirizzo, Cellulare, Codice Fiscale e indirizzo di posta elettronica ed allegate copia del pagamento. La tessera O altro materiale informativo e/o promozionale verrà spedito tutto immediatamente via posta ordinaria.