Cinderella Show – 1.21 – "Note di ordinaria distopia" Vol.1
The Cinderella Show – "Note di ordinaria distopia" Vol.1
Distopia Vol 1
Musica e pellicole si incontrano in un futuro distopico, del tutto contrario alla filosofia dell'autore: povertà di massa, sfiducia pubblica, stato di polizia o di oppressione.
Gli artisti, proposti nella puntata di oggi, esplorano questo tema , spesso come analogia per problemi simili nel mondo reale. 1984 e La Fattoria degli Animali di George Orwell e Il Mondo Nuovo di Aldous Huxley sono le fonti che hanno contribuito maggiormente nel dare vita a brani o album interi dedicati ad un mondo futuro in decadenza.
The Cinderella Show  21/05/2020 – Distopia Vol 1
SIGLA: The Sonics – Cinderella
MUSICAL BED:
Overture 1812 Tchaikovsky – V per Vendetta
Paul Buckmaster – 12 Monkeys Soundtrack/Main Theme
The Hunger Games Theme
James Newton Howard ft. Jennifer Lawrence –
Propellerheads – Spybreak! / The Matrix
The Hanging Tree/ The Hunger Games: Mockingjay
Lorde – Everybody wants to rule the world / The Hunger Games: Catching Fire
David Bowie – Space Oddity
Rob D – Clubbed to death/ The Matrix
The Who – Bargain
Patti Smith – Capital letter/ The Hunger Games: Catching Fire
Muse – Dead Inside
Coldplay – Mylo Xyloto/Hurts like heaven
Alan Parson Project – Eye in the sky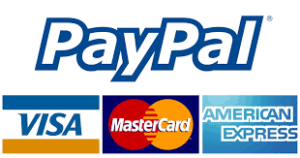 Sostieni RadioSonar - Alza il Volume.
Tramite questo comodo form potete sostenere le attività dell'associazione con il sistema digitale di PayPal.
oppure potete effettuare donazioni o tesserarvi effettuando un versamento sul nostro conto corrente presso Banca Etica
Dopo aver fatto il versamento scrivete una mail a radiosonar@gmail.com in cui inserite Nome, Cognome, Indirizzo, Cellulare, Codice Fiscale e indirizzo di posta elettronica ed allegate copia del pagamento. La tessera O altro materiale informativo e/o promozionale verrà spedito tutto immediatamente via posta ordinaria.