Cinderella's Show 2.01 – Prima di Stagione Back to School
Si inizia a bomba con la prima puntata della seconda stagione del Cinderella Show
Si parla di tutto e di più come solo Nella sa fare!
Gli argomenti caldi del giorno sono: il ritorno a scuola, sfide tra sigle dei cartoni animati di ieri e di oggi, pubblicità dimenticate, supereroi "al contrario" e anche bella musica, perché no!
A sorpresa, toccata e fuga, un breve scambio di opinioni con la Principessa Niente (così ha detto di chiamarsi fuori onda!). Non vi resta che ascoltare!!
Cinderella's Show del 09/10/2020 – Prima di Stagione Back to School
Sigla: The Sonics – Cinderella
Musical Bed: Miriam Makeba – Pata Pata
Mika – Relax (take it easy)
Phantogram – Lights
Twenty One Pilots – Heathens
Rino Gaetano – A mano a mano
Florence and the Machine – You got the love
Sfide tra Sigle:
Daitarn 3 vs. PJ Masks – i Super Pigiamini
Me contro te – Il fantastico mondo di Paul e Nina
Carletto, il principe dei mostri – Pokemon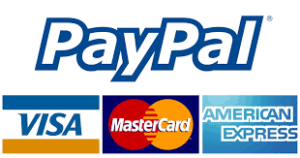 Sostieni RadioSonar - Alza il Volume.
Tramite questo comodo form potete sostenere le attività dell'associazione con il sistema digitale di PayPal.
oppure potete effettuare donazioni o tesserarvi effettuando un versamento sul nostro conto corrente presso Banca Etica
Dopo aver fatto il versamento scrivete una mail a radiosonar@gmail.com in cui inserite Nome, Cognome, Indirizzo, Cellulare, Codice Fiscale e indirizzo di posta elettronica ed allegate copia del pagamento. La tessera O altro materiale informativo e/o promozionale verrà spedito tutto immediatamente via posta ordinaria.