Cinderella's Show 2.06 – Rivolu(A)zioni Musicali
La musica è un linguaggio universale, un'arte che si forgia di un'immediatezza emotiva che non ha eguali nel panorama dell'espressione artistica.
La velocità con la quale scivola gradualmente nella mente e nei cuori di milioni di persone è una realtà costante. Un dato di fatto che non viene intaccato dallo scorrere del tempo.
Queste caratteristiche proprie della musica hanno fatto in modo che diventasse  un linguaggio facilmente accessibile e come tale politico, uno strumento funzionale alla diffusione di messaggi, contestazioni e critiche sociali.
E voi come rivoluzionate la vostra vita? E qual'è la vostra idea di rivoluzione?
The Cinderella's Show del 13/11/2020 – Rivolu(A)zioni Musicali
Sigla: The Sonics – Cinderella
Musical Bed:
Pink Floyd – Another Brick in the Wall
Enzo Jannacci – Ho visto un Re
Gil Scott-Heron – The Revolution will not be televised
Tracy Chapman – Talkin' 'bout a Revolution
Ennio Morricone feat. Joan Baez – Here's to You
Bob Dylan – Blowin' in the Wind
Nomadi – Dio è morto
The Beatles – Revolution
The Rolling Stones – Street Fightin' Man
The Last Internationale – 1968
The Clash – Guns of Brixton
Public Enemy – Fight The Power
The Doors – Five to One
Manic Street Preachers – If You tolerate this Your Children will be next
Leonard Cohen – The Future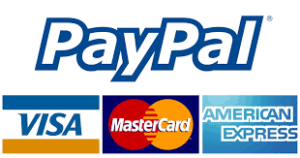 Sostieni RadioSonar - Alza il Volume.
Tramite questo comodo form potete sostenere le attività dell'associazione con il sistema digitale di PayPal.
oppure potete effettuare donazioni o tesserarvi effettuando un versamento sul nostro conto corrente presso Banca Etica
Dopo aver fatto il versamento scrivete una mail a radiosonar@gmail.com in cui inserite Nome, Cognome, Indirizzo, Cellulare, Codice Fiscale e indirizzo di posta elettronica ed allegate copia del pagamento. La tessera O altro materiale informativo e/o promozionale verrà spedito tutto immediatamente via posta ordinaria.