Cinderella's show 2.12 – Natale in casa
Natale in casa Cinderella!
Ancora auguri a tutte e tutti!
La puntata di Natale del The Cinderella's Show farà da musical bed, ambient, chill out a questa giornata speciale..il Santissimo Natale!
La tavola è apparecchiata, l'albero risplende con le sue decorazioni e in casa si respira quell'atmosfera particolare di festa che solo il Natale sa dare.
Cosa manca allora? Una buona colonna sonora.
Per l'occasione, la vostra Nella Cinderella ha selezionato alcune tra le migliori voci femminili che hanno cantato e reinterpretato brani natalizi.
The Cinderella's Show del 24/12/2020: Natale a casa Cinderella
Sigla: The Sonics – Cinderella
Musical Bed:
Wham – Last Christmas
Billy Idol – Jingle Bell Rock
Frank Sinatra – Let it Snow
RUN DMC – Christmas in Hollis
Brenda Lee – Rockin around the Christmas Tree
Ella Fitzgerald – Santa's coming to town
Aretha Franklin – Joy to the World
The Ronettes – Sleigh Ride
Sia – Santa's coming for us
Lady Gaga – White Christmas
Whitney Houston – The Christmas Song
Alicia Keys – Oh Holy Night
Mary J. Blige- Have yourself a merry little Christmas
Kylie Minogue – At Christmas
Ru Paul – Hey Sis, it's Christmas!
Destiny's Child – 8 days of Christmas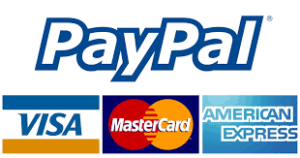 Sostieni RadioSonar - Alza il Volume.
Tramite questo comodo form potete sostenere le attività dell'associazione con il sistema digitale di PayPal.
oppure potete effettuare donazioni o tesserarvi effettuando un versamento sul nostro conto corrente presso Banca Etica
Dopo aver fatto il versamento scrivete una mail a radiosonar@gmail.com in cui inserite Nome, Cognome, Indirizzo, Cellulare, Codice Fiscale e indirizzo di posta elettronica ed allegate copia del pagamento. La tessera O altro materiale informativo e/o promozionale verrà spedito tutto immediatamente via posta ordinaria.