Cinderella's show 2.16 – Il Beat cos'è?
Viaggio nel mondo Beat insieme a Il Santo Luca Calcagno
L'ospite virtuale di oggi è Il Santo Luca Calcagno, veterano del programma Search&Destroy Radio, che si presta al secondo esperimento radiofonico di Nella Cinderella per illustrarci il Manifesto Beat!
"Il Beat italiano era un qualcosa di easy!  È una sorta di dieta del disimpegno prima del '68 e di tutto quello che di politico avverrà da lì in poi. I testi sono  più "morbidi" e soprattutto molto più Rock'n'Roll Beat!" (Luca Calcagno).
Dopo il successo clamoroso dei gruppi musicali (Beatles e Rolling Stones e i moltissimi altri che sono seguiti, in Gran Bretagna e in tutto il mondo), anche in Italia negli anni '60 prese il via un prevedibile processo di imitazione. Contribuivano a sostenere il nuovo fenomeno due elementi: la egemonia culturale che andava esercitando sul costume la Gran Bretagna (e più in generale il mondo anglosassone) e la fame di musica e di novità del mercato italiano della musica, allora uno dei più ricchi del mondo. E l'entusiasmo sia di chi suonava sia di chi ascoltava andava a compensare la semplicità del genere Beat!
The Cinderella's Show del 22/01/2021 – Il Beat cos'è?
Sigla: The Sonics – Cinderella
Musical Bed:
Calibro 35 feat. Roberto Dell'Era- Il beat cos'è
Lara & The Trailers – love potion number nine
I Meteors – La tua voce
Brunetta – Baluba Shake
I quelli – Una bambolina che fa no no no
I corvi – Un ragazzo di strada
Gli Scooters – La motoretta
Red Roosters – Ricordo di una notte d'estate
I Gatti neri – Problema beat
Italo Janne – Folle Testolina
The Ranger Sound – Ricordami
Caterina Caselli – Tutto nero
I Ragazzi del Sole – Atto di Forza numero 10
I quelli – La ragazza Ta Ta Ta
I 4 Califfi – Ti giuro è così
La ragazza del clan – Eh già
I 5 Monelli – Balbettando
I Rokes – Ma che colpa abbiamo noi
Gli Avvoltoi – Il nostro è solo un mondo beat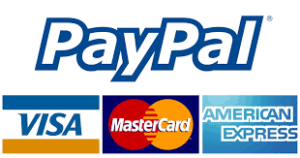 Sostieni RadioSonar - Alza il Volume.
Tramite questo comodo form potete sostenere le attività dell'associazione con il sistema digitale di PayPal.
oppure potete effettuare donazioni o tesserarvi effettuando un versamento sul nostro conto corrente presso Banca Etica
Dopo aver fatto il versamento scrivete una mail a radiosonar@gmail.com in cui inserite Nome, Cognome, Indirizzo, Cellulare, Codice Fiscale e indirizzo di posta elettronica ed allegate copia del pagamento. La tessera O altro materiale informativo e/o promozionale verrà spedito tutto immediatamente via posta ordinaria.