Jazzosonar 1.01 – Le basi
Nuova avventura jazz su Radiosonar
Prima puntata assoluta di Jazzosonar che sarà un viaggio negli anni 50 e i primi 60 del jazz che si stava trasformando attraverso i suoi geniali interpreti. Un'ora per entrare nello spirito di questo mondo infinito ed affascinante, in continua evoluzione.
Jazzosonar del 12/10/2020 – Le basi
Charlie Parker – Cool Blues
Bud Powell – Dance Of Infidels
Thelonious Monk – Blue Monk
Art Blakey – Moanin
Sonny Rollins – St. Thomas
Miles Davis – Blues By Five
Kenny Dorham – Una Mas
Hank Mobley – No Room For Squares
Horace Silver – Song For My Father
Dexter Gordon – Three O'Clock In The Morning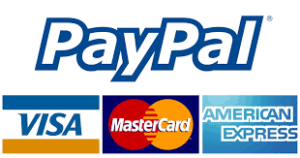 Sostieni RadioSonar - Alza il Volume.
Tramite questo comodo form potete sostenere le attività dell'associazione con il sistema digitale di PayPal.
oppure potete effettuare donazioni o tesserarvi effettuando un versamento sul nostro conto corrente presso Banca Etica
Dopo aver fatto il versamento scrivete una mail a radiosonar@gmail.com in cui inserite Nome, Cognome, Indirizzo, Cellulare, Codice Fiscale e indirizzo di posta elettronica ed allegate copia del pagamento. La tessera O altro materiale informativo e/o promozionale verrà spedito tutto immediatamente via posta ordinaria.