Rnr Can Never Die 3.02 – L'energia della distruzione
Il movimento della controcultura rock ha raggiunto il pubblico giovanile degli anni '60 più dei politici
Ma qualcosa non ha funzionato nel corso degli anni e nel tempo si è persa l'attitudine alla ribellione e alla rivoluzione a favore della superficialità dello spettacolo. Country Joe uno dei leader della controcultura americana racconta le buone intenzioni del movimento hippies, John Lennon esalta Chuck Berry, Joni Mitchell scrive il brano Woodstock, Bruce Springsteen racconta la vita on the road senza aver mai preso la patente, NYDolls come spunto per la nascita dei Sex Pistols, gli inizi della The Band e la Suzanne di James Taylor .
Rnr Can Never Die del 12/10/2020 – L'energia della distruzione
01 NEIL YOUNG
02 JETHRO TULL
03 COUNTRY JOE
04 JOHN LENNON e CHUCK BERRY
05 CSN&Y
06 JONI MITCHELL
07 CANNED HEAT
08 BRUCE SPRINGSTEEN
09 NEW YORK DOLLS
10 SEX PISTOLS
11 THE BAND
12 JAMES TAYLOR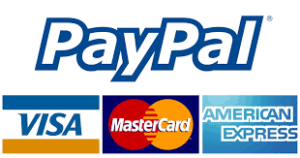 Sostieni RadioSonar - Alza il Volume.
Tramite questo comodo form potete sostenere le attività dell'associazione con il sistema digitale di PayPal.
oppure potete effettuare donazioni o tesserarvi effettuando un versamento sul nostro conto corrente presso Banca Etica
Dopo aver fatto il versamento scrivete una mail a radiosonar@gmail.com in cui inserite Nome, Cognome, Indirizzo, Cellulare, Codice Fiscale e indirizzo di posta elettronica ed allegate copia del pagamento. La tessera O altro materiale informativo e/o promozionale verrà spedito tutto immediatamente via posta ordinaria.