Jazzosonar 1.03 – New Generation
Puntata dedicata alle nuove ondate di jazzisti
Attivi tra gli anni 80 e oggi, e capaci di apportare al genere importanti tocchi di creatività e di innovazione pur non dimenticando la tradizione. Un percorso che per ovvi motivi di tempo mette a fuoco solo una piccola parte dei tanti protagonisti che rendono il jazz una musica viva più che mai.
Jazzosonar del 23/03/2020 – New Generation
Branford Marsalis – Cain and Abel
Joshua Redman – Faraway
Wallace Rooney – No Room For Argument
Kenny Garrett – Oriental Towaway Zone
Gary Thomas – Angel Eyes
David S. Ware – Ananda Rotation
Matthew Shipp & Darius Jones – Bleed
Nicholas Payton – Fela 1
Christian McBride – Aja
Donny McCaslin – Shake Loose
Christian Scott – X Adjuah (I Own The Night)
Kamasi Washington – Change Of The Guard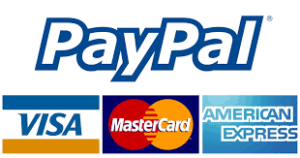 Sostieni RadioSonar - Alza il Volume.
Tramite questo comodo form potete sostenere le attività dell'associazione con il sistema digitale di PayPal.
oppure potete effettuare donazioni o tesserarvi effettuando un versamento sul nostro conto corrente presso Banca Etica
Dopo aver fatto il versamento scrivete una mail a radiosonar@gmail.com in cui inserite Nome, Cognome, Indirizzo, Cellulare, Codice Fiscale e indirizzo di posta elettronica ed allegate copia del pagamento. La tessera O altro materiale informativo e/o promozionale verrà spedito tutto immediatamente via posta ordinaria.