Jazzosonar 1.05 – Funky Jazz
Per questa ultima dell'anno aggiungiamo il funk al jazz e otteniamo parecchio groove
Una scaletta che vuole rappresentare la fusione tra i due mondi che negli anni 70 si sono incontrati per regalarci tante perle indimenticabili. Enjoy.
Jazzosonar del 21/12/2020 – Funky Jazz
Jimmy Smith – Root Down
Herbie Hancock – Watermelon Man
Miles Davis – Mr. Freedom X
Donald Byrd – Places and Spaces
Les McCann – The Harlem Buck Dance Strut
Bob James – Nautilus
Grover Washington Jr – Hydra
The Crusaders – Sweet N Sour
Gary Bartz – Music Is My Sanctuary
Ramsey Lewis – Jungle Strut
Lonnie Liston Smith – Expansions
Deodato – Also Sprach Zarathustra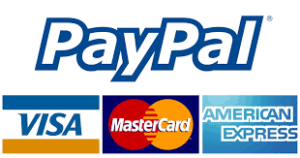 Sostieni RadioSonar - Alza il Volume.
Tramite questo comodo form potete sostenere le attività dell'associazione con il sistema digitale di PayPal.
oppure potete effettuare donazioni o tesserarvi effettuando un versamento sul nostro conto corrente presso Banca Etica
Dopo aver fatto il versamento scrivete una mail a radiosonar@gmail.com in cui inserite Nome, Cognome, Indirizzo, Cellulare, Codice Fiscale e indirizzo di posta elettronica ed allegate copia del pagamento. La tessera O altro materiale informativo e/o promozionale verrà spedito tutto immediatamente via posta ordinaria.