Jazzosonar 1.06 – Jazz In Space
Per l'esordio annuale Jazzosonar ci porta in orbita
Una scaletta dedicata al jazz ultraterreno, composto da artisti visionari capaci di mescolare suoni d'avanguardia ad atmosfere eteree trasportandoci nello spazio o in universi paralleli, oltre ogni immaginazione.
Jazzosonar del 18/01/2021 – Jazz In Space
Sun Ra – Space Is The Place
Alice Coltrane – Journey In Satchidananda
Pharahoe Sanders – Astral Travelling
Art Ensemble Of Chicago – Theme de YoYo
Don Cherry – Utopia & Vision
Ornette Coleman – Lonely Woman
Archie Shepp – Quiet Dawn
Rahsaan Roland Kirk – We Free Kings
Albert Ayler – Deep River
Andrew Hill – Dance With Death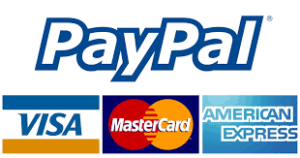 Sostieni RadioSonar - Alza il Volume.
Tramite questo comodo form potete sostenere le attività dell'associazione con il sistema digitale di PayPal.
oppure potete effettuare donazioni o tesserarvi effettuando un versamento sul nostro conto corrente presso Banca Etica
Dopo aver fatto il versamento scrivete una mail a radiosonar@gmail.com in cui inserite Nome, Cognome, Indirizzo, Cellulare, Codice Fiscale e indirizzo di posta elettronica ed allegate copia del pagamento. La tessera O altro materiale informativo e/o promozionale verrà spedito tutto immediatamente via posta ordinaria.