Jazzosonar 1.08 – Duke Ellington
Il protagonista della monografia di oggi è Duke Ellington
Quando si parla della storia della musica, a volte lo si fa in maniera allegorica ma questa volta, nel caso della puntata odierna di Jazzosonar, lo possiamo fare con cognizione di causa. Il protagonista della monografia di oggi infatti è Duke Ellington, pianista, compositore e direttore di orchestre e big band i cui brani hanno accompagnato l'umanità per tre quarti di secolo e sono degli standards conclamati. Ma la sua lunga carriera è stata anche pregna di evoluzioni, esperimenti ed escursioni in altri mondi, senza porre limiti alla creatività.
Questo è l'omaggio di un'ora al grande Duca, pieno di musica e di sogni.
Jazzosonar del 15/02/2021 – Duke
Sophisticated Lady
A Tone Parallel To Harlem (Harlem Suite)
Take The A Train (Live At Newport)
Happy Anatomy
Limbo Jazz
Batlle Royal
Very Special
Take The Coltrane
Afro Bossa
Isfahan
Latin American Sunshine
Blues For New Orleans
Afrique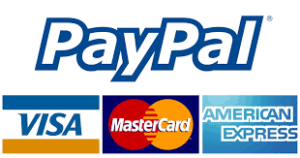 Sostieni RadioSonar - Alza il Volume.
Tramite questo comodo form potete sostenere le attività dell'associazione con il sistema digitale di PayPal.
oppure potete effettuare donazioni o tesserarvi effettuando un versamento sul nostro conto corrente presso Banca Etica
Dopo aver fatto il versamento scrivete una mail a radiosonar@gmail.com in cui inserite Nome, Cognome, Indirizzo, Cellulare, Codice Fiscale e indirizzo di posta elettronica ed allegate copia del pagamento. La tessera O altro materiale informativo e/o promozionale verrà spedito tutto immediatamente via posta ordinaria.