Rnr Can Never Die 3.20 – HELLS ANGELS
Nel libro di Sonny Barger mitico fondatore degli Hells Angels Motorcycle Club di Oakland traspare tutto lo spirito free degli uomini del vento
Attraverso i lunghi trasferimenti in sella alla fedele Sweet Cocaine poi rubata da membri di club avversari, i difficili rapporti con le autorità, la fratellanza, le apparizioni cinematografiche e le problematiche gestioni durante i festival rock. Uno spaccato di vita che sembra dissolto nel tempo ma che rimane impressa nei ricordi di quelli che ancora oggi si approcciano al magico mondo delle moto chopper.
Rnr Can Never Die del 15/02/2021 – HELLS ANGELS
01 STEPPENWOLF intro
02 MONTROSE
03 RANDY CALIFORNIA
04 CANNED HEAT
05 THE FOGHAT
06 GRAND FUNK RAILROAD
07 JOHNNY CASH
08 THE BAND
09 LYNYRD SKYNYRD
10 THE JIMI HENDRIX EXPERIENCE
11 THE ROLLING STONES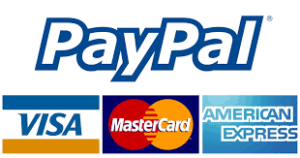 Sostieni RadioSonar - Alza il Volume.
Tramite questo comodo form potete sostenere le attività dell'associazione con il sistema digitale di PayPal.
oppure potete effettuare donazioni o tesserarvi effettuando un versamento sul nostro conto corrente presso Banca Etica
Dopo aver fatto il versamento scrivete una mail a radiosonar@gmail.com in cui inserite Nome, Cognome, Indirizzo, Cellulare, Codice Fiscale e indirizzo di posta elettronica ed allegate copia del pagamento. La tessera O altro materiale informativo e/o promozionale verrà spedito tutto immediatamente via posta ordinaria.