MOVE ON UP 4.6 – MY MUSIC IS MY MESSAGE
Torna come ogni mercoledì alle 20:30 Move on Up
Il contenitore settimanale di Radiosonar.net dedicato al funk, al soul e all'R&B di tutto il mondo.
In questo nuovo appuntamento, ecco un originale mix di neo-soul, jazz fusion, p-funk, new wave, disco funk, house, hard funk per chi non sa stare senza groove!
Move on up del 11/11/2020 – MY MUSIC IS MY MESSAGE
SPEARHEAD – OF COURSE YOU CAN
ROY AYERS & WAYNE HENDERSON – THANK YOU THANK YOU
THE B-52'S – DEEP SLEEP
AMADEO – REAL MAGIC
WHAM! – YOUNG GUNS (GO FOR IT)
CHIC – HAPPY MAN
PATRICE RUSHEN – NUMBER ONE
IDRIS MUHAMMAD – FOXHUNTIN'
MANDRILL – DANCE OF LOVE
DEODATO – KEEP ON MOVIN'
CHUCK BROWN & THE SOUL SEARCHERS – BUSTIN' LOOSE
JAMES BROWN – GET UP OFFA THAT THING
BAUHAUS – KICK IN THE EYE
DIFFERENT GEARS VS THE POLICE – WHEN THE WORLD IS RUNNING DOWN, YOU MAKE THE BEST OF WHAT'S STILL AROUND
TERENCE TRENT D'ARBY – SAYIN' ABOUT YOU (BINI & MARTINI CLASSIC REMIX)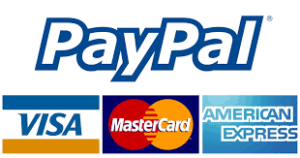 Sostieni RadioSonar - Alza il Volume.
Tramite questo comodo form potete sostenere le attività dell'associazione con il sistema digitale di PayPal.
oppure potete effettuare donazioni o tesserarvi effettuando un versamento sul nostro conto corrente presso Banca Etica
Dopo aver fatto il versamento scrivete una mail a radiosonar@gmail.com in cui inserite Nome, Cognome, Indirizzo, Cellulare, Codice Fiscale e indirizzo di posta elettronica ed allegate copia del pagamento. La tessera O altro materiale informativo e/o promozionale verrà spedito tutto immediatamente via posta ordinaria.