MOVE ON UP 4.7 – DANCE THE LATIN GROOVE
Puntata speciale, dove il funk e il soul si colorano di salsa
La versione newyorkese della musica cubana nata negli anni '60 e portata al successo in tutto il mondo da grandi artisti quali Joe Bataan, Tito Puente, Celia Cruz e Willie Colòn. Successi e rarità dagli archivi della Fania Records, della Salsoul e di altre gloriose etichette che hanno diffuso il genere tra gli appassionati di musica ritmica di tutto il mondo.
Move on up del 18/11/2020 – DANCE THE LATIN GROOVE
WILLIE COLON & RUBEN BLADES – PEDRO NAVAJA
RAY BARRETTO – BOOGALOO CON SOUL
TITO PUENTE – TP TREAT
RICARDO RAY Y BOBBY CRUZ – MAMBO JAZZ
CELIA CRUZ – USTED ABUSO'
JOE BATAAN – IT'S A GOOD FEELING (RIOT)
GRUPO FOLKLORICO Y EXPERIMENTAL NUEVAYORQUINO – ANABACOA
RAY BARRETTO – SOUL DRUMMERS
JOE BATAAN – THE BOTTLE (LA BOTELLITA)
FANIA ALL STARS – SMOKE
CANDIDO – TIC TAC TOC
JOE BATAAN – SHAFT
SONORA PONCELA – HASTA QUE SE ROMPA EL CUERO
WAR – BALLERO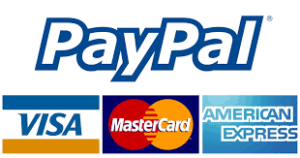 Sostieni RadioSonar - Alza il Volume.
Tramite questo comodo form potete sostenere le attività dell'associazione con il sistema digitale di PayPal.
oppure potete effettuare donazioni o tesserarvi effettuando un versamento sul nostro conto corrente presso Banca Etica
Dopo aver fatto il versamento scrivete una mail a radiosonar@gmail.com in cui inserite Nome, Cognome, Indirizzo, Cellulare, Codice Fiscale e indirizzo di posta elettronica ed allegate copia del pagamento. La tessera O altro materiale informativo e/o promozionale verrà spedito tutto immediatamente via posta ordinaria.