Move Op Up 3.26 – LONG HOT SUMMER
Ventiseiesimo appuntamento con il contenitore settimanale di Radiosonar.net dedicato al funk, al soul e all'R&B di tutto il mondo.
Sta arrivando l'estate, stanno cambiando i tempi? Move On Up periodo coronavirus è sempre più mutante, con un mixtape che offre funk, funk-rock, sophisti-pop, disco e house. Cosa aspettate a tuffarvi nel groove estivo?
Move on up del 11/03/2020 – LONG HOT SUMMER
THE STYLE COUNCIL – LONG HOT SUMMER
XTC – WONDERLAND
WHAM! – BLUE (ARMED WITH LOVE)
REMY SHAND – WHERE ARE WE GOING
ISAAC HAYES – WHAT DOES IT TAKE?
THE TEMPTATIONS – AIMING AT YOUR HEART
SILVER CONVENTION – HEART OF STONE
DURAN DURAN – NOTORIOUS
TERENCE TRENT D'ARBY- VIBRATOR
PRINCE – U GOT THE LOOK
JESSE JOHNSON – BE YOUR MAN
808 STATE – PACIFIC 202
FRANKIE KNUCKLES – THE WHISTLE SONG
KRUSH – HOUSE ARREST
S'EXPRESS – THEME FROM S'EXPRESS
DURAN DURAN – RIO (FARE SOLDI REMIX)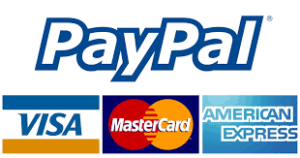 Sostieni RadioSonar - Alza il Volume.
Tramite questo comodo form potete sostenere le attività dell'associazione con il sistema digitale di PayPal.
oppure potete effettuare donazioni o tesserarvi effettuando un versamento sul nostro conto corrente presso Banca Etica
Dopo aver fatto il versamento scrivete una mail a radiosonar@gmail.com in cui inserite Nome, Cognome, Indirizzo, Cellulare, Codice Fiscale e indirizzo di posta elettronica ed allegate copia del pagamento. La tessera O altro materiale informativo e/o promozionale verrà spedito tutto immediatamente via posta ordinaria.