R&d Vibes 5.08 – 2020 Outnernational Chart
XIV stagione per la storica trasmissione roots & dub R&D VIBES
Torna l'atteso appuntamento con le Superclassifiche di R&D Vibes! Cominciamo con le 30 migliori produzioni internazionali del 2020, sempre secondo il nostro gusto.
Ci siamo divertiti a stilare una classifica dalla posizione numero 30 alla numero 1…. scoprite chi ha vinto quest'anno tra (qui in ordine alfabetico):
R&d Vibes puntata del 12/12/2020 – 2020 Outnernational Chart
Alpha Steppa feat. Pupa Jim
AMJ Collective
Anthony B
Black Beanie Dub
Bony Fly and Jonnygo Figure
Christos DC
Cian Finn
Culture Horn & Aza Lineage
Da Real Storm
Daba Makourejah
Dub Machinist meets Gary Clunk
Ed Rome
Half Pint
Iron Dubz feat. Ranking Joe
Jesse Royal
Leon & Rootsquake
Mark Wonder
Midnight Riders meets Naram Rhythm Section
Moja
O.B.F. feat. Sr Wilson
Queen Omega
Ras Demo & Little Lion Sound
Soom T
The Equators
The High Reeds
Vibronics meets Weeding Dub feat. Nia Songbird
Unified Highway
Victor Rice
Willie Williams
Zion Train feat. Brother Culture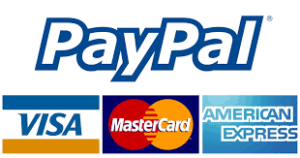 Sostieni RadioSonar - Alza il Volume.
Tramite questo comodo form potete sostenere le attività dell'associazione con il sistema digitale di PayPal.
oppure potete effettuare donazioni o tesserarvi effettuando un versamento sul nostro conto corrente presso Banca Etica
Dopo aver fatto il versamento scrivete una mail a radiosonar@gmail.com in cui inserite Nome, Cognome, Indirizzo, Cellulare, Codice Fiscale e indirizzo di posta elettronica ed allegate copia del pagamento. La tessera O altro materiale informativo e/o promozionale verrà spedito tutto immediatamente via posta ordinaria.