R&d Vibes 5.10 – 2020 TOP ALBUM CHART
XIV stagione per la storica trasmissione reggae roots & dub R&D VIBES
Chiudiamo il terzetto delle Superclassifiche con la hit parade dei migliori 10 album pubblicati nel 2020, sempre secondo il gusto e le scelte del collettivo R&D Vibes.
Anche oggi ci divertiremo a presentarvi una classifica dalla posizione numero 10 alla numero 1…. scoprite chi ha vinto quest'anno tra (in ordine alfabetico):
Chezidek & The Ligerians – Timeless
Dr. Israel – Dr. Israel In Dub
Iron Dubz – Tuff Like Iron
Irregular Roots – Showcase
Kingston Express – The Foot Of The Mountain
Midnight Riders meets Naram Rhythm Section
Soom T – The Arch
Toots & the Maytals – Got To Be Tough
Victor Rice – Drink
Willi Williams – Glory To The King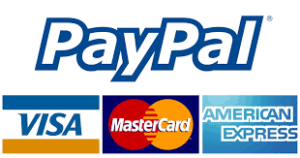 Sostieni RadioSonar - Alza il Volume.
Tramite questo comodo form potete sostenere le attività dell'associazione con il sistema digitale di PayPal.
oppure potete effettuare donazioni o tesserarvi effettuando un versamento sul nostro conto corrente presso Banca Etica
Dopo aver fatto il versamento scrivete una mail a radiosonar@gmail.com in cui inserite Nome, Cognome, Indirizzo, Cellulare, Codice Fiscale e indirizzo di posta elettronica ed allegate copia del pagamento. La tessera O altro materiale informativo e/o promozionale verrà spedito tutto immediatamente via posta ordinaria.